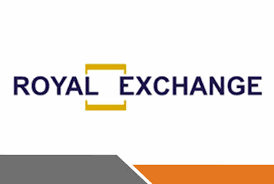 By Rosemary Iwunze
THE Board of Directors of Royal Exchange General Insurance Company Limited has announced the appointment of Mrs. Ebelechukwu Nwachukwu as the Managing Director/Chief Executive Officer (MD/CEO) of the company, following the confirmation of her appointment by the industry regulator, the National Insurance Commission, NAICOM.
Chairman, Board of Directors, Ike Chioke, who made the announcement at a press conference in Lagos, said that Nwachukwu, with her extensive experience and knowledge of the insurance industry, will seek to drive the continuous growth and profitability of the company and make the company a market leader in general insurance business in Nigeria.


Chioke stated: "Ebele brings close to three decades of versatile and trusted experience to Royal Exchange General Insurance, with a track record of excellence and performance, having previously led two insurance companies in Nigeria, and we are very confident in her ability to take the company to even greater heights".
A member of Chartered Insurance Institute of Nigeria (CIIN); Ebele is also a member of the Institute of Directors, Nigeria, (IoD); Chartered Member of the Nigerian institute of Management (NIM) and a member of the Personal Finance Society, United Kingdom.
In the Nigerian Insurance Industry, Ebele has served in the following capacities: Member, Governing Council, Nigeria Insurers Association (NIA); Chairman, Publicity Sub-Committee of the Insurers Committee (NAICOM); Chairman, AIO Organizing Committee – AIO 2021, (hosted in Nigeria) and Chairman, NIA House Project.