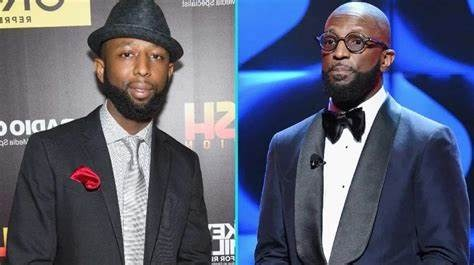 By Ada Osadebe
American stand-up comedian, Rickey Smiley has announced that his oldest son Brandon Smiley is dead.
The comedian made this known in a brief video shared on his Instagram on Sunday.
Smiley said he was on his way "to get to the airport to get to Birmingham" after getting the bad news Sunday morning.
He also urged everyone to pray for Brandon's mother and siblings as he was preparing to board a plane to Birmingham.
"I just want everybody to pray for me, pray for our family. My son Brandon Smiley has passed away this morning. I'm about to go get on a flight and try to get to Birmingham … Lord have mercy, Jesus," he said.
The public is still in the dark regarding the cause of death of Rickey Smiley's eldest son, who passed away at the age of 32.