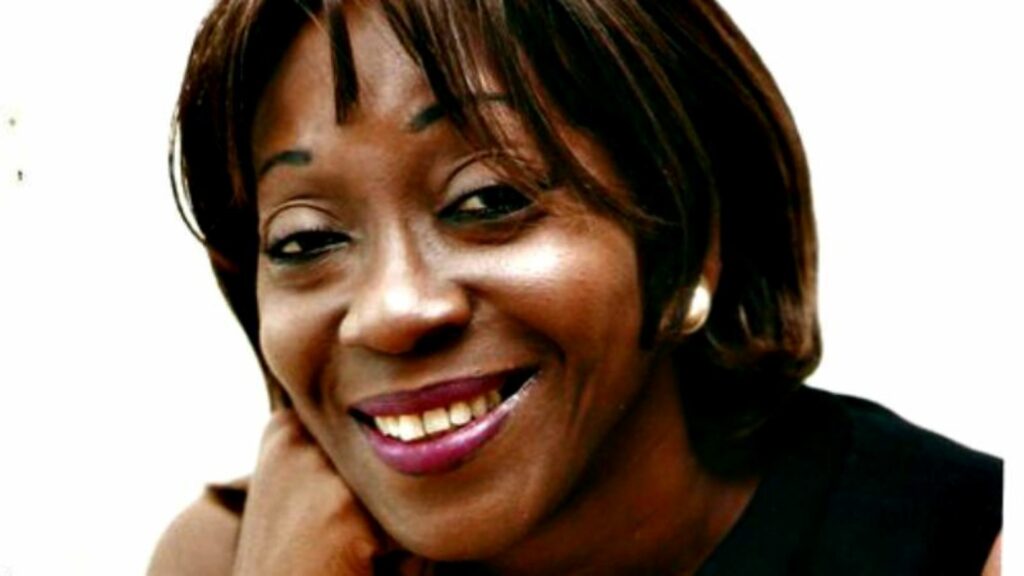 By Donu Kogbara
A LOT of politicians and pundits are extremely upset with President Muhammadu Buhari at the moment because he has expressed a desire to choose his successor. And I think we can all understand why Buhari's "consensus-candidate-by-force" plan is so unpopular.
Many professional commentators have no skin in the game and are therefore being entirely objective when they point out that it is obviously undemocratic to allow a head of state to decide who will follow him if the ruling party secures an election victory in 2023.
Meanwhile, many APC stakeholders who DO have skin in the game and will win or lose if Buhari doesn't select them or their preferred aspirant are (some secretly out of fear!) bitterly complaining about presidential tyranny and accusing Buhari of bullying "party faithfuls".
Long story short: whether you are an aspirant or a member of an aspirant's campaign team, if you have invested plenty of time, money and energy in a quest for the biggest/hottest ticket in the land, you are not going to be thrilled by this last-minute intervention from the Oga At The Top (unless you are sure that you are his favourite!).
In an ideal world, all APC aspirants should face a level-playing field and the flag-bearer who emerges should be someone who has worked hard to persuade the majority of delegates to choose him.
But Nigeria is not an ideal world by a long shot!
No election in this country is totally free and fair, not least because governors and regional godfathers constantly poison the well at its source and aggressively meddle in the candidate-selection process.
Examples of their domineering tactics abound across the nation.
Often, these powerful mandarins conduct fake primaries, then throw their weight behind inept/corrupt/unreliable/unkind cronies, spouses and relatives who lack the ability to perform intelligently and are only interested in making billions and ignoring their constituents.
Often, these loyalists of governors and regional godfathers are handed nominations (for National Assembly, State House of Assembly, gubernatorial and local council positions) on a plate.
We have seen these strong-arm tactics being deployed in practically every state of the Federation; but I'll only focus on my home state, Rivers, for now:
Last week, PDP Governor Nyesom Wike ignored more qualified aspirants and decided to hand his throne over to his accountant general, a man who could not possibly have won any ticket on his own.
Meanwhile, Rotimi Amaechi, Wike's predecessor and a very recent Minister of Transport, decided to hand the APC ticket to an entrepreneur who is more appreciated in Lagos than Port Harcourt.
Meanwhile, both Wike and Amaechi exercise tight (to the point of obsessive) control over who gets tickets for senatorial, etc, seats.
And the question I keep asking myself is this: If governors and sundry grandees can get away with inflicting their preferences on us, why should Mr President not inflict his preferences on them? I hate hypocrisy!
I despise intellectual dishonesty!
Aggrieved APC whingers who are overbearing when it suits them should quit whingeing tediously about Buhari's dictatorial streak because he is no worse than they are. They mess with their subordinates. He is messing with his subordinates. They prioritise their personal interests and he is doing the same. The bottom line is that both democratic principles and undemocratic principles should apply equally to everyone.
What do you think?
I found the following letter – which I received via social media channels – very interesting. Some think it too harsh, others say that it courageously hits the button. I'd love to hear your views.
A brazen affront on the people of southern Nigeria by the Peoples Democratic Party.
THE Southern and Middle Belt Leaders Forum has described the emergence of former Vice President Atiku Abubkar as the presidential candidate of the Peoples Democratic Party as a brazen affront on the people of Southern Nigeria by the Peoples Democratic Party.
SMBLF recalls that following the release of the guidelines for the 2023 general elections by the Independent National Electoral Commission, INEC, elders and leaders of Southern Nigeria and the Middle Belt, under the aegis of the Southern and Middle Belt Leaders' Forum, made unequivocal proclamations on the need for the presidency to be devolved to Southern Nigeria in 2023, in respect of the time-honoured practice of the rotation and zoning of high political offices between the North and the South by political parties as a way of strengthening national unity, peace and harmony.
SMBLF further recalls that several engagements were held with various stakeholders across the length and breadth of the country on the subject to foster understanding, mutual respect and oneness. The 17 Southern Governors also in a declaration after their meeting in Asaba, Delta State, in May 2021, backed the rotation of the presidency to the South in 2023.
Sadly, it appears the unity and peace of Nigeria means little or nothing to a segment of the nation's political elite. This was evidenced in the PDP special convention, which was held on Saturday, May 28, 2022, where certain candidates from the North were pressured, coerced, and even intimidated to step down for former Vice President, Alhaji Atiku Abubakar, who eventually emerged as the flag-bearer of PDP, in utter derision of the established principle of zoning and rotation of power between the North and South.
Undoubtedly, the singular motive is to perpetuate the hegemony of the North given that President Muhammadu Buhari, a Muslim from the North and of Fulani origin, will be completing his full tenure of eight years by this time next year.
SMBLF, therefore, totally REJECTS the candidacy of Alhaji Atiku Abubakar of the PDP and calls on our people of Southern Nigeria and the Middle Belt as well as all true lovers of peace and unity NOT TO VOTE for him or any other Northerner in the 2023 presidential election, in the interest of posterity.
SMBLF further urges all aspirants for the office of President from Southern Nigeria to shun the conceited attitude of individualism and self-confidence, and work collectively to achieve shared objectives.
Again, SMBLF calls on all politicians of Southern extraction to refuse the position of a running mate to any Northern Presidential candidate, which will equally be viewed as subjugating their people to political slavery.
RESPONSES TO  [email protected]  or to 0805 404 6887. PLEASE KINDLY NOTE THAT UNLESS YOU REQUEST ANONYMITY, YOUR EMAIL OR TEXT MAY BE PUBLISHED WITH YOUR NAME AND CONTACT DETAILS ATTACHED.
Subscribe for latest Videos