By Lazarus Muoka
Those that are candidates of heaven who desired and positioned themselves for heaven have been suf-ficiently warned of what they ought not to do on their journey to heaven. This is because our Master Jesus Christ is coming soon and there is no more time.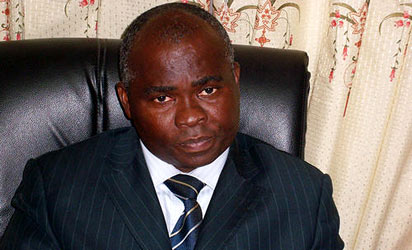 Heavenly candidates should know about this in order to moderate their lives and separate from uncleanness and unright-eousness.
Human rights group warns against compromising rescheduled elections
Leviticus 10:10 says: "And that ye may put diff-erence between holy and unholy, and between un-clean and clean."
They must understand what God forbids in our preparation to come to Him and those which He requires from the candi-dates who aspire to be in heaven. All heavenly can-didates must know the heavenly journey's basic tenets and be able  to diff-erentiate godliness from ungodliness. They must not be carried away with the fantasy of the world or notion that it will be for-ever. They must get ready for the trumpet can sound at any time or death comes anytime.
There are people who had plan for the years ahead but slept last night and couldn't wake up this morning. Some of them were healthy and bounc-ing with joy but today they are no more. They must know, that they are not the owners of their life and thus when the owner demands for it, they can-not afford to withhold it, that is more reason they are warned to be prepared at all time to the extent that whenever the trump-et sounds, they are sure to make it.
Matthew 24:42 says: "Watch therefore: for ye know not what hour your Lord doth come."
Candidates of heaven are warned to be at alert in a prepared readiness both for the Master coming to us, and for our going to Him. And we must not be tired while waiting. We must be prepared to re-main steadfast until He comes and maintain that temper of mind which we would be willing that He should find us in. If a man, professing to be the ser-vant of Christ, be a covet-ous, ambitious, or a lover of pleasure, he will be cut off. Those who choose the world for their portion in this life cannot be quali-fied candidates and will have hell for their portion after this life.
JAMB releases results of 2019 Mock UTME, candidates to get exam slips from 4th
I don't know what is deceiving you and making you not to ser-ve God and making you to run after money and thin-gs of this world and be-cause of it you are not se-rious, or committed in the things of the Lord, you cheat, lie and even lied you are a heavenly candidate. My friend God knows those that are His and all those that named the name of the Lord are not linked to iniquity. We must not allow the earthly glory to mar our heavenly glory for the glory of the world will fade so don't be among those that will follow the fashions of this world.
I don't know why you worry about the things of this world. You should be happy that the Lord has chosen you, that you are a chosen and you have the spirit of Christ which no-body can buy with money but the Lord has given it to you free of charge. If you believe you are a child of God, do not therefore off-end God because He has a better plan for you. Even if you are sorrowful now I am assuring you that when you cross over that sorrow shall be turned to joy.