By Funmi Komolafe
Bless  the LORD. O my soul: and all that is within me bless his holy name.
Bless  the LORD, O my soul, and forget not all his benefits:
Who forgiveth  all thine  iniquities; who healeth all thy diseases".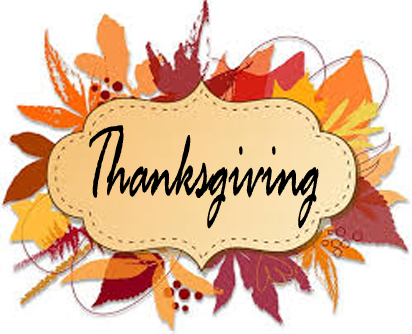 Psalm 103 vs. 1-3.
Beloved, today, we are two days away from Christmas.  For everyone that is alive, there is at least a reason to say thank you Jesus.  Obviously, you and I have seen at least 50 or more Sundays and by the grace of God, next Sunday will be the last for 2018.
With  God on our side , our expectations will not roll away with the year.  Let's be expectant that even within the remaining days of 2018, we shall have reasons to testify and to praise the Lord.
Many of us have testimonies every day but we no longer see them as miracles. We have taken his goodness for granted but as Christians we ought to appreciate  God  daily.
For more than 300 days, you have slept and woken up peacefully.  No one used oxygen to get you out of bed.  Within this period, you never had cause to beg your neighbour for food.   You were not bed ridden. Even when you were ill, you went to the hospital and God healed you.
Making heaven should be your ultimate goal (I)
You made many trips and you returned safely.  Many went on the same route and never came back.
These and many more are miracles that we take for granted.  Do a few minutes of deep thinking and you will realize how good the Lord has been to you and I.
No wonder the Psalmist said in Psalm 150 vs. 6, " Let every thing that hath breath praise the LORD. Praise ye the LORD".
God has kept you alive for a purpose. I pray that the purpose for which God has kept you and I alive will be fulfilled by his grace in Jesus name.
You will not die before your breakthrough in Jesus name.
What is that promise that the Lord has made for you?  Hold on to it and ask for its manifestation.  In the name of Jesus, no force will stop the manifestation of his Word in your life.
Brethren, on a day like this, I admonish you to keep worries out of your thoughts.  It is time to give thanks to God, time to appreciate His goodness.
Worries have never solved any challenge, rather  worries compound  issues.   If we could resolve these issues on our own, worries, anxiety, fear would not manifest in our lives.
So, what do we do? Turn to the only one that can help.  The Divine Helper.
Isaiah 40 vs. 28 and 29 states  "  Hast  thou not known? hast thou not heard, that the everlasting God, the LORD, the Creator of the ends of the earth, fainteth not, neither is weary? There is no searching of his understanding. He giveth power to the faint; and to them that have no might he increaseth strength".
As Christians, it is not only that we have been taught that the ways of the LORD passeth all understanding, we have seen that his ways are beyond human comprehension.
Or what do you say to a woman that her doctor told her, " Woman from all my examination of you, you can never have a child.  I advise you to go and adopt".
But to the surprise of the doctor and his medical team, this same woman experienced the manifestation of the power of God and gave birth within a year that her doctor made that pronouncement.
Brethren, human beings may write you off but do not write yourself off for God has not written you off and will never write you off.
Have faith that this year, 2018 will close to your benefit.  Even if you have not seen the physical manifestation of your miracle, go ahead and thank God for it.
Why?  When you do that, you are preparing for your testimony and that day, that single day will show up for you   in Jesus name.
As the year 2018 rolls away, we need to ask the light of the world to guide us.  Who is that light?  He is Jesus.
John 8 vs. 12 " Then spake Jesus again unto them, saying, I am the light of the world: he that followeth me shall not walk in darkness, but shall have the light of life".
Which way do you want to go in 2019; do you want to be guided by the light? If your answer is positive, then begin to appreciate his goodness in your life and your family and ask him to guide you in 2019.
When the Light of the World guides you, brethren, you will make no mistake, life will be easy for you, forces of darkness will keep away from you and the glory of the Lord will manifest in your life.
It is often said that when we send praises up to the Lord, miracles come down.   Use the remaining days of this year, to praise God at all times.
Praise singing is one of the secrets of king David's  intimate relationship with God.  David was ardent praise singer.
Let's see the effect of praise singing on the forces of darkness.  Our authority is found in Ist Samuel 16 vs. 14 and 23.  First verse 14  " But the Spirit of the LORD departed from Saul, and an evil spirit from the LORD troubled him".
Verse 23 " And it came to pass, when the evil spirit from God was upon Saul, that David took an harp, and played with his hand: so Saul was refreshed, and was well, and the evil spirit departed from him".
From this passage, we see that when David played music, the power of God came down and the evil spirit departed.
As you take a decision to praise the Lord at all times, forces of darkness will depart from your life.  If they have been dominating your life, you will terminate them with praises in the name of Jesus.
Is someone saying, but I am not a good singer or I don't even know which songs to sing?  The Holy Spirit of God will put songs into your mouth and you will experience amazing miracles in the name of Jesus.
Another way of praising God is by calling Him by His names and there are many of such names in the Holy Bible.
Some of them are, the Lord of Hosts, The Alpha and Omega, Jehovah Jireh, the King of kings, the Lord of Lord,  I AM, the eternal God, the Prince of Peace, the good Shepard, The Rock of my Salvation, the LORD of Lords, Jehovah and many more.
The Holy Spirit will give you utterance in Jesus name.  This is the reason why people should go to worship in an assembly of God.  When we assemble to worship with other Christians, we learn new things.   It elevates our Spiritual life.
Brethren, if you have not been regular in church services or programmes in 2018, resolve to be regular in 2019 which is only a few days away and you will better off.
As you celebrate Christmas, please remember the needy.  Show mercy to them and the Lord will show mercy to you and your family in Jesus name.
Wishing all our readers a merry Christmas as we look forward to a prosperous new year in Jesus name.