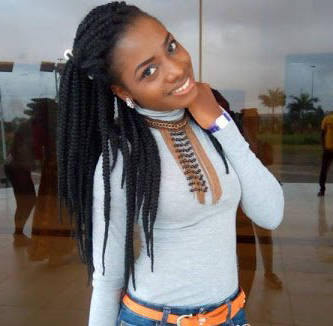 Elozino Ogege
*Another victim beheaded in Oghara, Ibori's country home
By Emma Amaize
THE mastermind of the Yahoo Plus gang that abducted and murdered a 300-level student of Delta State University, DELSU, Abraka, Elozino Ogege, has slumped and died.
However, there is an unconfirmed report that gangsters beheaded a 12-year-old girl, Eguono, at Oghara, the country home of former governor of Delta State, Chief James Ibori, Thursday, less than two weeks after suspected Yahoo Plus boys decapitated a woman.
The gang leader of Elozino's murder allegedly slumped and died when police detectives trapped him at his hideout in Abraka, but four other suspects, including an herbalist, two private security guards are in police custody at the Police Headquarters, Asaba, Delta State.
Police Public Relations Officer, PPRO, Delta Command, DSP Andrew Aniamaka, confirmed the death of the mastermind to Vanguard.
While two of the suspects, a private security guard and internet fraudster, who spoke to our reporter, admitted they participated in the crime, the herbalist and private security supervisor spoke tongue in cheek.
DSP Aniamaka disclosed that police arrested a sixth suspect, a little girl used by the mastermind as red herring to make phone, but the police believe she is a victim.
"The mastermind known to be a fraudster just returned from Ghana, we made efforts to pick him, but it was not easy, but what was in our favour was our promptness, the speed with which we worked. Between the Thursday that incident happened and Saturday, we have got most of the suspects.
"Yes, one of them slumped; in fact, the master mind knowing that we have got him slumped and gave up the ghost.
"Quickly, the second fraudster, Desmond, was caught and he told us he had been engaged in four previous cases. He identified the herbalist that they take the body parts of female folk to for ritual," he said.
Desmond admitted to Vanguard that he is an internet fraudster and it was the herbalist that asked them to get the eyes, breasts and hearts of their victims for charms that will make any white man accept whatever they tell them in their line of business.
The herbalist denied the allegation, but Desmond insisted they bring body parts to him after killing their victims.
The security guard, Onos who was in possession of Elozino's phone that enabled the police to track him, confessed that his supervisor engaged him to work for the gang, but the supervisor, Nwaosisi, denied the charge.
However, Onos said his boss tactically deployed him to work with the gang and was sorry for participating in the crime.