By Johnbosco Agbakwuru
ABUJA—THE Presidency, yesterday, chided those accusing President Muhammadu Buhari of reneging on the N30,000 agreed on by the National Minimum Wage Tripartite Committee.
According to the Presidency, President Buhari never mentioned any figure since he received the report, noting that the controversy over the minimum wage was unnecessary as the President, being a stickler to due process, would allow the report to pass through the gamut of lawmaking.
A statement by the Special Adviser to President Buhari on Media and Publicity, Chief Femi Adesina, in Abuja said: "These reports are contrary to what transpired on Tuesday, when the committee presented its report to the President.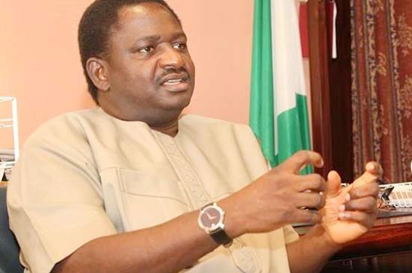 "President Buhari, while acknowledging the concerns raised by government on affordability and labour's focus on meaningful increase, stated clearly in a speech that 'in a way, both arguments are valid.
https://www.vanguardngr.com/2018/11/minimum-wage-atiku-reinstates-commitment-to-a-living-wage/
"I want to assure you all that we will immediately put in place the necessary machinery that will close out these open areas'.
"'Our plan is to transmit an Executive Bill to the National Assembly for passage within the shortest possible time. I am fully committed to having a new National Minimum Wage Act in the very near future.
"As the Executive Arm commences its review of your submission, we will continue to engage you all in closing any open areas presented in this report.
"'I, therefore, would like to ask for your patience and understanding in the coming weeks'."
The Presidency said from the statement above, and throughout the report-submission ceremony, the President never mentioned any figure, which would come after the report of the committee had been reviewed by the executive and legislative processes of government and an appropriate bill presented to him for assent.