Ghanaian actress, Safina Haroun has expressed her readiness to act nude in a movie.
The busty actress  said that she's not against any future production roles that would require her to take it all off and go all out in adult film.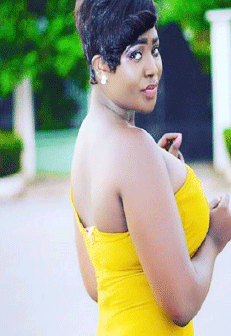 In an interview on Spice FM's "Efie ne Fie" with Yoofi Eyeson, Safina revealed that she has no qualms acting in a pornographic film. This is because it's not against her personal principles to work in adult film industry.  According to the actress, physical intimacy is an act she regularly engages in. Therefore, when it comes to putting herself up on screen in that situation, the actress says she has no problems.
https://www.vanguardngr.com/2018/11/worst-scripts-tend-to-pay-more-ini-edo/
During the show, the actress added that all that she needed was a good educative story line, maintaining  that having a great story is necessary even for an adult film.
Subscribe for latest Videos