By Anthony Ogbonna
The former Governor of Ogun state and Director General of the Atiku campaign organisation, Gbenga Daniel, has said that the American Embassy has been calling on the presidential candidate of the Peoples Democratic Party, PDP, Atiku Abubakar to come forward so he could be issued a visa.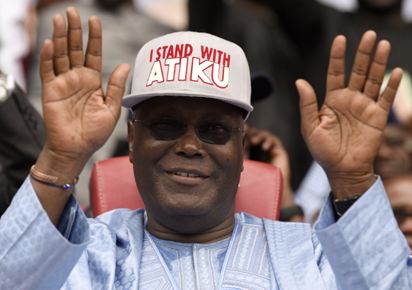 He said the claim that Atiku Abubakar cannot travel to the United States because he was banned from entering U.S over financial misconduct.
Ogun govt, Alake debunk Shonekan's rumoured death
Daniel made the statement during an interview on Channels Television programme, Politics Today, on Wednesday.
A report from a US congress had probed what it described as suspiciously numerous financial engagements on the international scene by Atiku Abubakar who is the former Vice President of Nigeria. Some claims have also held that Atiku was denied U.S visa based on the allegation.
However, Mr. Abubakar had denied the allegation, corroborating though that he was denied visa when he applied but that the denial was not based on the allegation.
Atiku replies Osinbajo, insists he has long standing record on restructuring
But clarifying the issue on Wednesday, the former governor of Ogun state said the United States have signaled to Abubakar that he would be issued a visa if he reapplies.
He dismissed the allegation that the PDP presidential candidate was banned from entering the U.S. Mr. Daniel said all the allegations, championed by the ruling All Progressives Congress, APC, party members are purely "perception" that has been "over-flogged."
According to him, "I can also confirm to you that in last few days, that there have been signals from the American officials that he should indeed come forward so he can be granted visa. So between you and I, all the issues are perception," Mr Daniel said.
"Well, my opinion is that the issue appears to have been over-flogged. I remember when we were running the campaign in the primaries and everybody kept confronting us on this perception and we brought it out in the open that indeed it is no more than perception, politically motivated perception which unfortunately appears not to have stopped.
"By and large, I think as we move toward the real issues, people would just realise that this is just politically motivated issues. I have repeatedly said that this is not a Banana Republic. Nigeria as a people, we know our weaknesses, anything that is negative about our leaders, we are ready to believe it.
"But until when (corruption) charges are pressed, as far as we are concerned, there are no issues there. If you look at the newspapers in the last few days, we have read statement issued by the (U.S.) state department that they have no issues or whatsoever with Atiku Abubakar."