Prof. Ibrahim Garba, the Vice- Chancellor, Ahmadu Bello University (ABU), Zaria, on Saturday said Information Communication Technology (ICT) was a major tool for national development.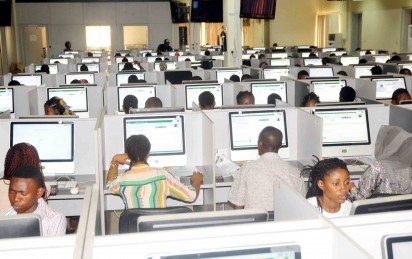 Garba told newsmen in Abuja that the use of ICT could not be over emphasised in the development of a nation.
According to him, ICT could also be used to tackle crimes in any nation by using satellite and phones to track such offences.
" Apart from security, our entire development as a people and the future lies on ICT as it is called the fifth industrial revolution," he said.
" You cannot imagine the world without ICT, so it's a must for us, it's not a matter of choice," he said.
" ICT is a medium, and infrastructure that will open ways in which you can actually control many developmental issues," he said.
The vice chancellor said that ABU had a number of faculties and departments one of which he said, was dedicated to ICT.
" Ahmadu Bello Univetsity has very strong institutes and Departments and one of them is dedicated to ICT, and our institute for ICT has grown over the years," he said.
He disclosed that the university  had also invested massively over the years in ICT infrastructure, adding," we have over 35 kilometers of metropolitan fiber link between our campus".
NAN