Managing Director of Bank of Industry (BoI), Mr. Olukayode Pitan, said the bank has disbursed about N2.8 billion loans to over 20,550 micro-enterprises and 280 Small and Middle Enterprises (SMEs) in Kaduna State.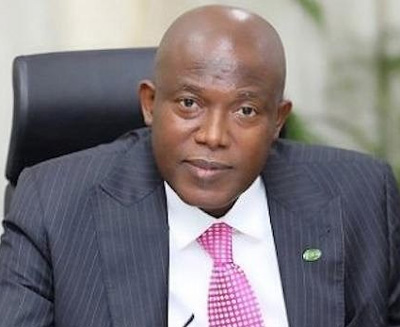 He disclosed this at the 20th edition of national Micro Small and Medium Enterprises (MSMEs) Clinic in Kaduna, adding that the move was part of efforts to boost ailing businesses.
"As of today, BoI has supported thousands of SMEs across the country and is aiming to do more. In Kaduna State, we have disbursed to 280 SMEs and 20550 micro enterprises to the tune of N2.8 billion," he said.
2019: Enugu workers, youths, reiterate support for Ugwuanyi
The BoI boss further disclosed plans to establish shared facility in partnerships with federal, state governments and other relevant agencies in Kaduna, which several SMEs could take advantage of to enhance their productivity.
According to him, the shared facility would be fully equipped with machinery so that the financial burden of buying equipment or renting space would be lifted off the shoulders of the entrepreneurs.
Yemi Osinbajo, the Vice President explained that the MSME Clinic was part of federal government's efforts to bring relevant government agencies to MSMEs for ease of doing businesses.
NIMASA, other agencies commence rescue of kidnapped crew, vessel
He said since the event was instituted, entrepreneurs were better informed on issues of regulations and incentives available for their businesses.
"The MSMEs Clinic is government's way of paying attention to MSMEs. The one-stop-shop initiative is where regulatory agencies are brought together under one roof for easy assessment for MSMEs, where all the MSMEs can go and get all of their relevant approvals without having to travel around the country," he said.
Osinbajo commended BoI and other financial institutions that had continued to provide support to MSMEs, stressing that the move was in line with federal government's ease of doing business policy.
Subscribe for latest Videos