…Over 100m internet users
…116 per cent teledensity
… 22 per cent broadband penetration
By Juliet Umeh
Going by available statistics, Nigeria's broadband development may not be as bad as many Nigerians are made to believe. Indications are that internet is fast penetrating all sectors of Nigerian economy.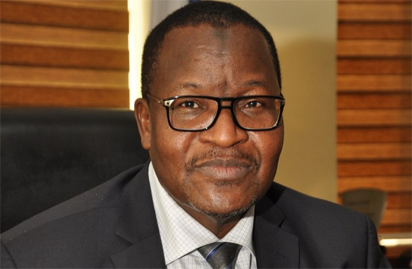 For instance, the Executive Vice- Chairman of Nigerian Communications Commission, NCC, Prof. Umar Danbatta, at the just-concluded 2018 Information Communications Technology  and Telecommunications, ICTEL, exhibition of the Lagos Chamber of Commerce and Industry, LCCI, claimed that as at May 2018, there were over 162 million active mobile connections and over 100 million internet users in Nigeria with teledensity standing at over 116 per cent.
He also said so far, Nigeria has achieved 22 per cent broadband penetration out of the targeted 30 percent before the end of 2018.
The expo organised by the Lagos Chamber of Commerce and Industry, LCCI, last week, had the theme: Developing Efficiency and Competitiveness in the Digital Age.
A proud Danbatta said the statistics, were enough to spur organisations into looking for ways of leveraging the abundant opportunities to provide better services to the large number of Nigerians online, promising that organisations that choose to tread the digital path, will no doubt, be more competitive and efficient.
Danbatta, however, noted that with telecom's contribution of over nine per cent to Nigeria's Gross Domestic Product, GDP, it is expected that ubiquitous broadband access will deepen this contribution.
"In other words, more access to telecoms/broadband access  means higher contribution to GDP, but less access means lower contribution. With better and wider access coverage, the contributions of telecoms to GDP will go from 9 per cent to a little over 10 per cent.
"This realisation on the centrality of broadband to enhancing digital life, which comes with a lot of benefits for individuals and corporate organisations, has informed the decision by the current leadership at the NCC to put Broadband Penetration topmost on the ladder of its eight-point Agenda
On what the commission is doing to ensure Broadband Penetration in the country, he said: "The ongoing licensing of wholesale Infrastructure Companies, InfraCos, in geo-political zones to complement existing infrastructure on an Open Access Model, OAM basis, the development of framework on spectrum trading, formulation of policy on national roaming and active engagement of stakeholders and state governments to remove impediments to telecoms infrastructure deployment by the operating companies in their states are among regulatory interventions aimed at accelerating the digital ecosystem and others."
He also said the Commission has been working tirelessly with different stakeholders not only to encourage pervasive broadband infrastructure but also to address challenges hindering the achievements so far. Also speaking at the event, the Minister of Communications Technology, Mr Adebayo Shittu, assured that the Federal Government will continue to lead in Information and Communications Technology, ICT, developments in Africa, despite challenges in the economy.
He said the Federal Government has outlined different projects and ICT masterplans which will ensure the country continued to dominate and lead other African countries in ICT growth.
He said: "We have accepted that Nigerian must take the leadership role in Africa's ICT ecosystem. Therefore, we are amenable to Public-Private Partnership, PPP relationships to drive projects in 2018 and beyond.
"For instance, the Ministry has conceived a National ICT Park and Exhibition Centre in the Federal Capital Territory and other parts of the country. We have also proposed the establishment of a National ICT Bank and full implementation of the National Broadband plan, ICT Roadmap 2017-2020 and the implementation of the eGovernment Masterplan, all of which are aimed at ensuring efficiency and strong competitiveness in the 21st Century."
In his welcome address, the President of Lagos Chamber of Commerce, Mr Babatunde Ruwase, said there's no better time to harness the benefits of ICT than now when the Nigerian economy is in dire need of diversification and sustainable recovery.
Ruwase said: "ICT is strategic in driving productivity and efficiency in all sectors of the economy
"Today, virtually all sectors leverage ICT for optimal performance. This is evident in the financial services sector, where electronic banking is now the vogue, the agricultural sector, where government allocates farm inputs through mobile phone to farmers; the consumer goods sector where online stores and e-commerce has brought an incredible transformation to retail business and others."