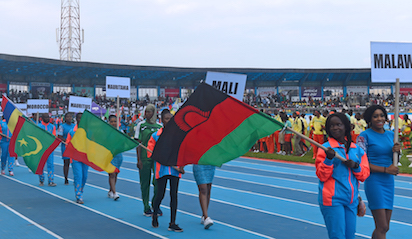 Local Organising committee chairman of the 2018 African Athletics Championships, Solomon Ogba has given columnist, Ruben Abati 48 hours to withdraw his statement that Asaba 2018 was disgraceful and unfortunate.
In a statement by the head of media committee Olukayode Thomas, Ogba said it is regrettable that Abati wrote authoritatively about a subject he has no first hand information on.
Ogba said the Championship had hitches which were dealt with swiftly and the few countries involved were grateful for the manner in which the issues were resolved.
"Compared to previous African Championships, we witnessed the least complaints, especially in the areas of feeding, accommodation and transportation".
Ogba said contrary to Abati's story, no country slept at the airport for three days, "Regular travellers like Abati know that our airports shut down by 11pm, so how can people sleep in an airport that is completely closed down by night? We had four hotels in Lagos. They include the twoIbis near the airport and Novotel where the athletes and officials that could not connect a flight to Asaba stayed and Abati is free to contact the management of the hotels."
Asaba Championship is the first ever championships were athletes get prize money for performances and were countries get transport allowances. Abati ought to have been better informed by sources in the know of sports related affairs.
Ogba demands a retraction from Abati within 48 hours or he will face a lawsuit.