By Naomi Uzor
The Nigerian-American Chamber of Commerce, NACC, has said that it is regrettable that despite  great policies, institutions and regulations which various Nigerian governments including the state governments, had put in place since independence, the task of instituting efficient, effective, affordable and sustainable housing delivery processes had remained a challenge to policymakers even as the problems of housing provision had worsened.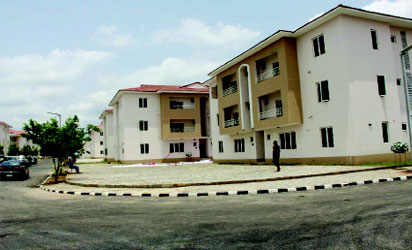 Disclosing this at the July 2018 Breakfast Meeting with the theme: Dealing with Housing Delivery Challenges in Nigeria,  and launching of the Property, Construction and Infrastructure Group PCIG, of the NACC, the President of NACC, Otunba Oluwatoyin Akomolafe, said housing problem has been attributed to multiplicity of factors.
According to him, such factors include lack of secure access to land, high cost of construction, limited access to finance, bureaucratic procedures, high cost of land registration and titling, uncoordinated policies and implementation at federal and state levels, ownership rights under the Land Use Act, affordability gap, inefficient development control, youths' harassment of developers, inelegant revocation and compensation process among others.
"One characteristic of these government residential layouts including that developed by the corporations is a general lack of infrastructural facilities like roads, drains, electricity, water etc. The absence of infrastructural facilities in these layouts has in no small measure compounded the problem of housing shortages in the nation," he said.
The Managing Director, TAF Africa Homes, Mr. Mustapha Njie, said real estate is one of the contributors to the Nigerian economy and there is need to encourage the use of local building materials for construction of houses, giving tax incentives to companies involved in producing local materials.