…saved N10bn in two years from IT clearance
By Emmanuel Elebeke
The Director-General of the National Information Technology Development Agency, NITDA, Dr. Isa Ibrahim Pantami has dropped a bombshell that casts a big doubt as to what successive leadership of the agency did since its establishment in 2001 to justify the mandate.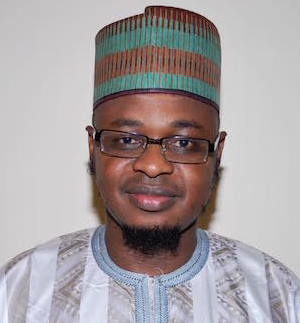 The DG, who made the revelation where he was honoured as a Friend of the Media, by the Nigerian Union of Journalists, NUJ, at its Press Freedom Awards 2018, said the agency throughout its history never regulated Information Technology, IT, in the country, even as that forms one of the core mandates of the agency.  He said it has been manipulated by various government ministries, departments and agencies to siphon money through the budget, annually.
According to him, the MDAs, usually capitalise on the ignorance of the legislators on IT to get such fraudulent budget estimates passed when in the true sense of it, there was no clearance for such IT projects as stated in the budgets.
However, he said on his arrival, such leakages have been blocked with IT Clearance policy now made mandatory for all MDAs.
This, he said, had led to the saving of about N10 billion for the country in two years of his administration.
"Before I came on board, NITDA had been established since 2001 and I joined the agency in 2016. Throughout the history, there was no time that the IT sector was regulated by it.
"It is only when I came on board that I discovered that we need to regulate IT in the country. And the first thing we started doing was to ensure that all IT projects in the MDAs are cleared, technically and professionally executed because before I came on board, many MDAs see IT projects as a conduit for siphoning money. When they go for budget defence, most of our legislators do not know what IT is all about. So, people find it easy to manipulate them and the budget passed without the necessary questions.
"With this IT clearance, huge amount of money has been saved, about N10bn so far, in addition to  technical values added."
Also speaking, Pantami said through this regulation, the administration makes sure it promotes our cybersecurity by creating public awareness about cybersecurity as part of the regulation.
Also on regulation, he stated that NITDA now ensures that local companies, indigenous ICT products are deployed in the MDAs, adding that: "We do not allow importation of IT products unless we discovered we do not have the capacity in the country.
"These are some of the initiatives we have taken, which by implication have been creating digital jobs, supporting our indigenous IT companies, and they are happy. They say the level of patronage as of today is very high compared to before. This is a clear indication that the economy is being supported by this regulation."
According to the NITDA helmsman, "MDAs are no more using ICT to syphon money unnecessarily, adding that the entire sleaze may not be completely stopped but has been stopped at least 90% so far."
On the proposed anti-Hate Speech law by federal government, the NITDA boss dismissed the move, saying that the country has enough laws in the constitution and the Cybercrime law 2015 that take care of Hate-Speech and other related issues that bother on freedom of expression.
He advised the government to rescind the idea and look inwards in finding solution to Hate Speech.
"There are many things that may be right but we need to be reoriented about them. I personally do not support enacting any new law for Hate Speech because most of the issues we are dealing with, if we follow our constitution, our Penal Codes and Cybercrime Act 2015, you will find that all these issues have been addressed therein.
"When it comes to freedom of expression, section 39 sub section of the1999 constitution as amended, addressed that when it comes to regulating our utterances, respecting the law of the land.
"When you come to committing fraud or crime on the net, that has been addressed by the Cybercrime Act of 2015. All these things have been addressed but the issue many Nigerians do not know is that cybercrime exists. We need to create more publicity to reorient our society.
"What we need to do is to teach people self-regulation, meaning that whatever I want to report, I need to do is to ask if it will promote unity because Nigeria needs unity in diversity.
"What we need is societal reorientation to promote peace, unity, justice and fairness and to ensure that whatever we write will in anyway promote peace, justice and equity in our country and not shading blood of innocent people," he said.
The DG who described his award as a challenge, vowed to churn out new policy guidelines that would strengthen the nation's IT industry in line with NITDA's Act.
"I consider this award as a challenge and a motivation for me to do more. I am not expecting Nigeria Union of Journalists to recognise what we are doing. It is an encouragement for me to do more for Nigeria and at the same time to maintain a professional and cordial relationship with the media itself."