By Haroon Ishola-Balogun
In another couple of  weeks, this glorious month will be bidding farewell to all of us. Some are even surprised how 12 days have taken flight out of the 29 or 30 days. Certainly, the rest of the days will come and go all the same. What is important is to maximise every minute of the day to widen the scope of your good deeds. Do more meritorious and more rewarding acts and land yourself with abundant rewards.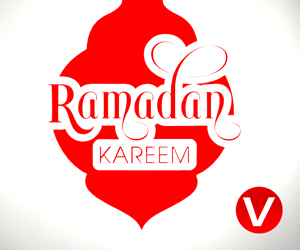 That is the promise of Allah. The example of those who spend their wealth in the way of Allah is like a seed which grows seven spikes, in each spike is a hundred grains. Allah multiplies His reward for whom He wills, for Allah is vast and knowing. (Quran 2:261). Also, Abu Huraira reported thus: Like a single seed from which springs forth hundreds of grains, Allah will cause the good deeds of His righteous servants to grow and multiply in a similar manner. Both the Quran and Hadith
We are encouraged by the Prophet to give alms to the poor, feed the fasting Muslims, care for others and share love more in this month. No charity or good deed given by a Mu'min will go unrewarded in Ramadan. Both the poor and rich are encouraged to carry out this act of goodness.
Even if it is a date you share in Ramadan, it is meritorious. Allah sees and knows the intention. As a Muslim, go beyond the daily salat and fasting. Engage in activities that will replace people's pain with comfort and give joy to stop sorrow and treat people with all the kindness you can muster. Whatever good act you do is like a seed you sow that will yield seven hundred folds. Ramadan Kereem.
Lagos —Sahur: 4:15- 5:05 Iftar: 7:02
Abuja —Sahur: 4:00- 4:45 Iftar: 7:02
P/Harcout —Sahur: 4:10- 5:00 Iftar: 6:48
Asaba:—Sahur: 4:15- 5:05 Iftar: 6:55
Maiduguri—Sahur: 3:30- 4:17 Iftar: 6:30
Kano:—Sahur: 3:40- 4:35 Iftar: 6:50