By Egufe Yafugborhi
PORT-HARCOURT—GOVERNOR Nyesom Wike of Rivers State, yesterday flagged off the Rivers  State Tax Management, RIVTAMIS,  aimed at eliminating multiple taxation to enhance ease of doing business in Rivers State.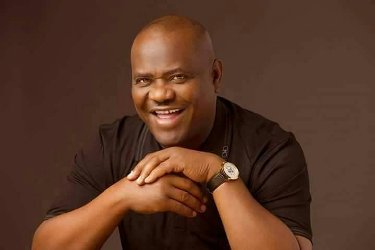 Wike also launched the Rivers State Tax Identification Number, RIVTIN, as he received the first RIVTIN Card from the Executive Chairman of Rivers State Internal Revenue Service, Adoage Norteh.
Speaking at the flag off the RIVTAMIS and RIVTIN, he said the new tax reform packages will profile all formal and informal businesses in the state to help government plan for development.
He said: "From April 1, 2018, all businesses are required to obtain their RIVTIN to pay taxes, levies and fines to the state.  All banks have been mobilised to generate RIVTIN for all who want to make payments to the Rivers State Government. Any business that fails to comply by June 1, 2018 will be appropriately sanctioned."
On the benefits of the tax reforms,  Chairman of Rivers State Internal Revenue Service, Adoage North, said, "Right from the comfort of your office, you can obtain your tax clearance certificate and tax exemption."
President of Port Harcourt Chambers of Commerce, Mines and Industry, Mr Emi Membere-Otaji, said that the business community was pleased with the innovations  that have eliminated multiple taxation.