By Egufe Yafugborhi
PORT HARCOURT – A cabinet shakeup is imminent in Rivers state, Governor Nyesom Wike hinted Thursday.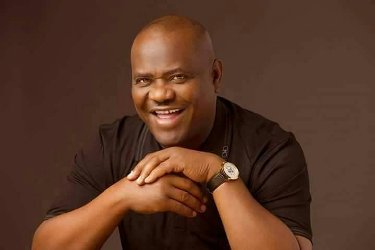 The governor gave the hint at the Government House Port Harcourt where he swore-in four new commissioner to, in his explanation, further strengthen the machinery of government.
Wike who also swore-in Chief Boma Dappa as the Caretaker Committee Chairman of Degema Local Government Area, said there would be a minor cabinet reshuffle.
In his charge to the new commissioners, Wike, said, "These appointments are not opportunities for appointees to enrich themselves. If you attempt to enrich yourselves, there will be consequences.
"Anyone who attempts to derail our vision, we will not notify the person before he is shown the way out. We are determined to move the state to the next level.
"I demand total loyalty. If you divide your loyalty, you will not be in my cabinet. This administration is determined to actualise her vision for the state.
The new commissioners sworn in include Mrs Nancy Nwankwo, Mr Chinyere Igwe, Mr Michael West and Dr Reason Onya.
He directed the Caretaker Committee Chairman of Degema Local Government Area to pay salaries regularly without compromise and work with security agencies to maintain security in the area.