…As Reps threaten to issue bench warrant of arrest on NPDC boss over non-appearance
By Emman Ovuakporie
ABUJA—ACCOUNTANT General of the Federation, Mr Ahmed Idris, yesterday, pointed accusing fingers at the Central Bank of Nigeria, CBN, for using its powers to   pay N7.6 billion to MDAs without his authorisation.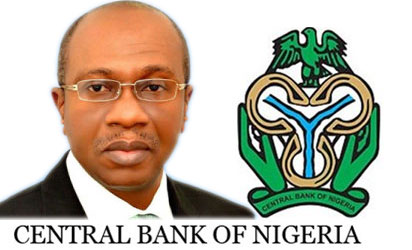 Idris spoke while answering questions from members of the House of Representatives Ad-hoc Committee probing the operations of the Treasury Single Account, TSA.
This was even as he denied limiting information access to federal auditors who sought to audit the TSA, saying he gave an express directive to all departmental, Sectional and unit heads to give unfettered access to the financial police.
On the N7.6billion, the committee-led by Nuhu Danburam (APC, Kano), had raised the question based on an audited report obtained from the Auditor General of the Federation, AuGF.
The report had raised queries as to why the said amount did not pass through the Remita platform operated by System Specs which made the refund to the CBN.
Members asked the Accountant General, as to who authorised the payment and whether his office was aware and gave approval, a question he answered in the negative.
According to the auditors' report, the payment was said to have been effected by the CBN using its T.24 platform.
The Accountant General who initially denied knowledge of the payment alluded to it, saying that it was not an authorised payment, and was done illegally.
He said: "The CBN was asked to reverse it due to lack of due process", saying the apex bank "used its powers under the rules to make the payment" without recourse AcGF approval.
Also asked how the MDAs merited the money, he said the money was taken by way of charges which System Specs was asked to refund.
Further probed as to whether he wrote to protest it, he said he did write, but was ignored, adding that the CBN was at liberty to make such payment.
Responding the CBN's Director of Banking and Payment System, Abubakar Kure, told lawmakers that there was contention over a certain N25billion charged for TSA collections from MDAs and the national assembly invited stakeholders where it was resolved that System Specs return certain percentage of what had been charged back to the MDAs.
"It was the said percentage that was refunded and the CBN paid it back to the respective MDAs", Kure said.
The committee however demanded for the list of the affected MDAs and how much each of them got, asking that it be provided  in 48hours.
On the Auditor General's report, the AcGF was accused of limiting auditors' access to the Remita platform and the TSA account for audit exercise.
The committee as a result sought for explanations, with AcGF responding that his office accommodated federal auditors for 3 months with a directive to all departmental, sectional and unit heads to give them unfettered access to all records.