By Dayo Johnson
AKURE—THE Ondo State government has disclosed that it will soon commence the implementation of Land Use Charge law in the state.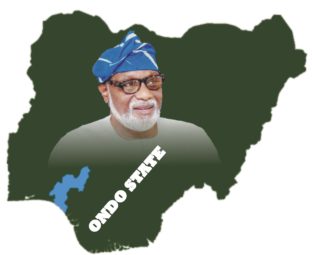 The Commissioner for Finance, Wale Akinterinwa, who chaired a meeting with stakeholders across the state, described the Land Use Charge as a veritable and legal revenue generation means for the government.
Akinterinwa noted the state government's readiness "to drive the programme with inputs from all stakeholders hence the engagement."
He, however, sought their support "to help create effective awareness among their people so that the good intention of the government will not be misinterpreted."
He said: "The government will continue to hold more consultations until there is an acceptable template for the government, the people  and relevant stakeholders."
On his part, state chairman of the Board of Internal Revenue, Tolu Adegbile said the administration of the law would begin as soon as the proposal for implementation is approved by governor Rotimi Akeredolu.
Adegbile said: "As you are aware, prior to now, tenement rate used to be collected by the local government for all houses in the state. But a law was passed in 2014 canceling that, that law  is a Land Use Charge law. When I came into office, I realised  that the law has not been followed."
"You still have local government collecting tenement rate, members of the board also collecting land use charge, they are fighting on the road and there are issues here and there.
"So,   I decided it is high time we had a stake holder's meeting, let the local government chairmen come, let the state board of internal revenue who have been trying to collect come, let representatives of the various commissioners in the state come, let's all come together and  harmonise."