By John Mkom
Jalingo—A businessman in Jalingo, Taraba State capital, Mr. Kumachivir Iorkohol, was reportedly killed in the early hours of yesterday by unknown gunmen in his house located behind Jolly Nyame Stadium.
Meanwhile, his shocked seven months pregnant wife, Dorothy, has been admitted at Federal Medical Centre, Jalingo. She told newsmen that the assailants came to their house at about 12:27a.m., yesterday.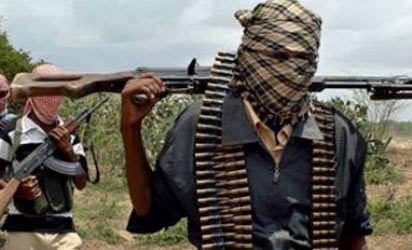 Her words: "He returned from his business place tired Monday and retired to his bedroom early, leaving us in the sitting room, watching television.
"I later joined him in the bedroom. Suddenly, our power generator went off outside. When the fan in the bedroom went off, my husband rushed to check what happened to the generator.
"As soon as he opened the door, we discovered about five armed men, who pointed gun at him and demanded for his phones. Three of them dragged him inside the room, while two were standing outside, keeping guard.
"They demanded for money and we gave them the sales we made for the day from our cement block industry. In fact, yesterday was the day we recorded the biggest sales, after taking the money and the phones. They dragged him outside the house and cut him with machete.
"I became afraid and ran out, that was when I heard a gunshot. I was not allowed to go back into the house till this morning, when I was informed that my husband was killed."
The Police Public Relations Officer, Taraba State Police Command, David Misar, confirmed the incident to Vanguard.
Misar said the Command was informed immediately after the incident occurred and that the Police are carrying out investigation on the killing.