By Akoma Chinweoke
A non-governmental organisation, Career and Youth Development Initiative (CYDI), has endorsed Governor Ifeanyi Ugwuanyi of Enugu State for second term, describing him as a promise keeper.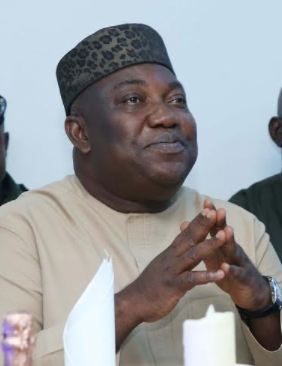 Speaking with Sunday Vanguard in Abuja, its Director-General, Henry Asogwa, noted that the governor had shown commitment to job creation and poverty alleviation programmes, leading to increased economic activities in the state in the last three years.
"The Enugu State Government under the administration of Governor Ugwuanyi has in no small measure demonstrated that wealth creation, poverty eradication, employment generation, and sustainable economic growth and development are achievable", Asogwa said.
"Through guided entrepreneurship programmes, provision of soft loans in partnership with Micro Finance Banks (MFBs) as well as targeted capacity building, particularly for micro, small and medium enterprises, the government in three years has proven its commitment to the stimulation of economic activities in the state.
"This is in keeping with his administration's commitment to embark on programmes that would develop and empower youths with entrepreneurial skills for wealth creation and self-sufficiency.
"The governor has demonstrated that with conscious and continuous empowerment of youths in the country, it will engender development and wealth creation".