By Festus Ahon
ASABA—DELTA State Task Force on Ground Rent has warned landlords against falsifying payment receipts, saying anyone found wanting would be made to face the law.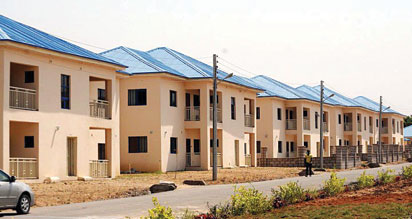 Chairman of the taskforce, Mr Moses Ojor in a statement, yesterday lamented that such acts were "disservice to the progress of the state."
Deltans and non Deltans alike "to take advantage of the current relief put in place to mitigate accumulated debts",
Ojor, said "proof of payment tendered by many defaulters are found to be fake and bogus.
"The State embarked on full enforcement on defaulters on ground rent after series of warnings and moral suasion and concessions had failed in the past years.
"The concessions given by the Delta State Government include substantial reductions of number of years owed by the defaulters which many have not complied to date.
"We, accordingly, commenced enforcement in the state capital, Asaba, on Monday March 13, leading to the sealing off business premises through court orders for seal off or impounding of properties of such defaulters.
"Following the operation, many defaulters came visiting the Committee and Task Force offices to make claims of compliance but we have found that many of the claims are fake and bogus. Particularly regrettable is that several persons in cahoots with officers charged with the responsibility provided companies and individuals with proofs of payment up to 2020 as evidenced in the bogus receipts tendered whereas Ground Rent is not paid upfront but annually."
He said the taskforce would soon extend operations to Warri and other major cities and towns, enjoining all defaulters to "do the needful and pay up all outstandings because no defaulters will be spared."