By Chioma Onuegbu
Uyo —Managing Director of Niger Delta Development Commission, NDDC,  Obong Nsima Ekere, has disclosed plans by the commission to establish Niger Delta Export Development Fund, NDEDF, in the region.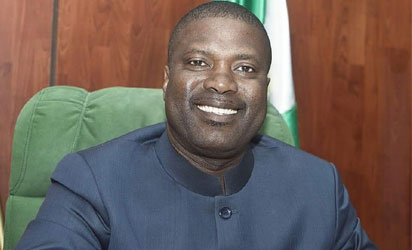 Ekere made this known in his keynote address while flaging off  distribution of liquid organic fertilisers and soil booster in Akwa Ibom State and subsequent distribution of 11,000 litres each of soil conditioner and agric zyme to farmers in Uyo,  weekend.
Ekere who was represented by Akwa Ibom State Commissioner on the Board of NDDC, Mr. Samuel Frank, said: "The commission is currently in dialogue with Nigerian Export-Import Bank, NEXIM, to establish NDEDF.
"This fund, when in place, shall offer opportunities to residents of Niger Delta to access facilities for processing and export of agricultural produce. We  envisage a good turnaround in agricultural production and processing and export of product from the region when this partnership is established."