The public hearing organised by the House Committee on Judiciary and Justice failed to hold for the second time Wednesday.  Although several Muslim groups appeared for the purported hearing, they were disappointed as the chairman of the committee, Hon. Razaq Atunwa, explained that an interlocutory injunction seeking to stop the hearing had been served on the committee.
The Muslim Rights Concern (MURIC), however condemned the development, saying: "Apart from being highly provocative, it is saddening, nauseating and appalling. It is an attempt to manipulate the course of justice, a rape of democracy and a travesty of justice. But above all, it is an attempt to make a mockery of the legislature.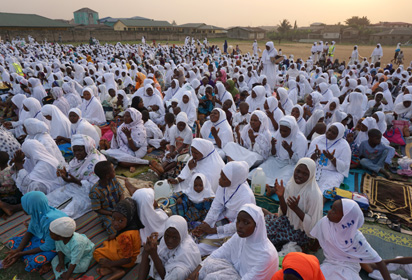 "It will be recalled that the same committee had slated the hearing for Tuesday, 6th February, 2018 but even this first hearing was halted few hours to the event because, according to the committee chairman, "The body of Benchers was to deliberate on the matter on 8th February".
"Justice delayed is justice denied. The authors of the injunction are up to sinister objectives. They want to gag Muslims from airing their own side of the story. They know that the Law School has erred by depriving Firdaus Amasa her right to call to bar just because she refused to remove her hijab.
"The decision of the committee to call off yesterday's public hearing makes a mockery of the principle of the separation of power. It is another colossal waste of resources and manpower. The committee places advertisements each time a date is fixed for this public hearing but ends up doing nothing.
"Several stakeholders travelled to Abuja from distant places like Port Harcourt, Kano, Lagos, Maiduguri, etc. They had to arrive since Tuesday in order to attend the 10 am public hearing. They wasted money on air tickets and hotel accommodation. They also wasted man-hour that could otherwise have been used on other productive ventures and not phantom public hearings.
MURIC however, called on the House Committee on Judiciary and Justice to study the 87 memoranda which the committee chairman admitted that it had been submitted to it with a view to using them to take an informed position on the matter at stake since there is no guarantee that any future public hearing on it will not be truncated with another injunction from enemies of justice and haters of truth. The organisation appealed to Muslims all over the country to remain calm and law abiding, adding that  concerted efforts are being made to ensure justice is done but Muslims must shun all acts of violence or breach public peace.
Subscribe for latest Videos