The Edo State Government has said that there are plans to construct permanent shelters for returnee Edo indigenes who were victims of human trafficking and irregular migration.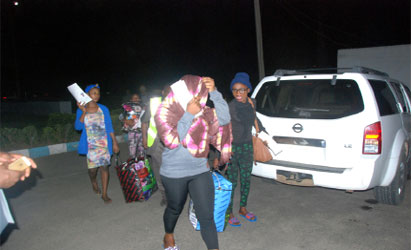 Secretary of the Edo State Taskforce on Anti-Human Trafficking, Mrs. Abieyuwa Onyemwense, who disclosed this in a chat with journalists, in Benin City, said that such a facility was necessary to fast-track short, medium and long-term objectives of rehabilitating and reintegrating the returnees.
She explained that the state government already has a robust plan on reintegrating and rehabilitating the returnees, who the International Organisation for Migration (IOM), the Federal and State Governments, have facilitated their return to the state.
Onyemwense noted that the approach to receiving the returnees by the state government are far-reaching, which includes medicals, payment of stipends, capacity building and provision of starter-packs, reunion with families and regular monitoring and follow-ups.
She said, "The returnees need a lot of guidance. We have a security team that does background checks right from when we receive them at the airports. There was a recent video of a lady that was threatening to take to arms that went viral; we tracked her down and now she is working very closely with us. So, the system is so robust to spotlight issues and resolve them as quickly as possible."
According to her, "We are looking at building permanent shelters for the returnees. It is one of the initiatives of the Edo State Government to see an end to this menace. With that, we can do so much."
Noting that the centre will serve to harmonise several activities and campaigns against irregular migration and human trafficking, she said, "We intend to run short, medium and long term programmes for the returnees. This will enable us follow through with the resettlement programme and ensure that we achieve 100 percent success in resettling the returnees."