By Ike Uchechukwu
CALABAR—Two suspects (names withheld) are being interrogated by men of the Ugep Police Division in connection with the brutal killing of two police officers in Yakurr Local Government Area, LGA, of Cross River State.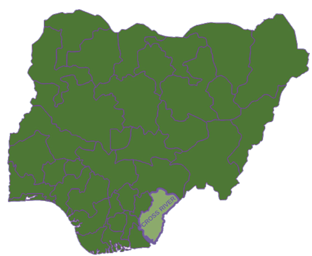 Vanguard gathered that the two policemen one Sgt. Abani Eteng and Corp. Christopher Uket, were killed at their duty post at the Institute of Technology and Management (ITM) Ugep  by unknown gunmen.
A source told Vanguard that the two policemen who reported for duty penultimate Wednesday were attacked by unknown gunmen that opened fire on them at ITM premises at about 8: 00pm.
The source said: "They reported for duty at the police station to sign in and also get their hardware, the sergeant was with an AK-47 but the other officer was not, they were at their duty post when all of a sudden unknown gunmen stormed the place and opened fire on them.
"They were supposed to be four in that team but they had to sign in and report as they were said to be waiting for two other colleagues to join them at ITM, but unfortunately the incident occurred before the other two officers arrived. The incident occurred at about 8p.m. on that day.
"Uket who is an indigene of Mkpani died on the spot while Eteng who is from Ugep died the following day, at the Ugep General Hospital, his AK47 riffle was also collected."
A security source, who pleaded anonymity, told Vanguard that one of the suspects had earlier threatened to kill one of the deceased policemen and he carried out his threat to eliminate him, adding "as we speak, two of them are in custody."
A family member of one of the deceased, Bright Ekesi, hinted that Uket will be buried on February 24, but appealed to the Police to make sure that their brother's killer is brought to book.