Last Christmas was indeed not a merry one for most Nigerians. Things actually started looking more gloomy days before the Yuletide when the very one thing that easily paralyses social and economic activities in the country began to rear its ugly face, again. Scarcity of premium motor spirit, otherwise known as petrol, was looming.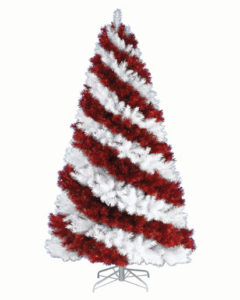 And as if the pain inflicted on the populace by the eventual scarcity of the product, artificial or real, in an otherwise 'land of plenty' was not enough, the festive season was generally visited by human blood shedding and acts of violence.
Just at the break of the New Year (2018) in Kaduna state, the traditional ruler of Numana Chiefdom in Sanga Local Government Area (LGA), Gambo Makama; his son and pregnant wife, were killed by gunmen suspected to be herdsmen in a fresh attack on the community.
The killers reportedly set the traditional ruler's house and his vehicle ablaze and thereafter escaped into the bush before the arrival of policemen.
The attack was coming barely five days after two communities in Jema'a LGA, also in the state, were raided by gunmen. No fewer than 11 people were killed.
As at the time of writing, no arrest had been made. Nothing had changed from the statement by Gov Nasir el-Rufai through his senior special assistant on media and publicity, Mr. Samuel Aruwan, directing security agencies to investigate the criminal incident and bring the assailants to justice.
Same day and about the same time, which happened to be shortly after the cross over service, tears and wailing became the lot of the people of Omoku main town, Ogba/Egbema/Ndoni LGA in Rivers State. Bandits also struck, killing over 14 persons.
Over 26 persons were actually shot in the attack. While 14 died on the spot, 12 victims were hospitalized, with a family losing their father and three children to the wicked act.
The bloodthirsty criminal gangs would continue with the killings into the New Year with attacks, January 2, 2018, on two LGAs in Benue State —Guma, where Governor Samuel Ortom comes from; and the Logo LGA.
Over 50 persons were said to have been killed in the incidence by marauding Fulani herdsmen, leading to a protest by hundreds of youths, who called on President Muhammadu Buhari to intervene in what they described as "terrorist killings" in their state.
From Taraba to Adamawa, Plateau, Delta, Edo, Enugu and many other parts of the country, Fulani herdsmen have wreaked enough havoc to the extent they are now acknowledged by the global community as the fourth deadliest terror group in the world, comparable to Boko Haram, ISIS, Taliban and al-Shabaab.
That would naturally mean that Fulani herdsmen are the biggest security threat facing Nigeria after the Boko Haram insurgency. Usually armed with sophisticated weapons, these "Fulani Militants'  brutally kill natives of invaded farming communities, including women and children.
Their targets are usually attacked at their most vulnerable period such as midnight or on Sundays while in church. They kill indiscriminately, burning houses at the same time looting properties while men of the Nigerian Police, and even the military, appear powerless to defend the victims from being slaughtered by these men.
Unfortunately, their evil deeds did not find space in the surprisingly lengthy (slightly over 2000-worded) speech of a president not known for long speeches in his New Year broadcast, even when the Fulani militants were on top of their game.
The closest mention by the president on their deadly activities on occasion was that "Terrorism and urban crimes are world-wide phenomena and our security forces are continuously adapting their responses to changing threats."
Clearly, this statement at the time and even now, begs the issue and did not go unnoticed by concerned Nigerians.
If an unarmed group like IPOB could be forcefully descended upon with full military might that saw many killed and maimed, one  would expect nothing less for the Fulani militants. But no!
It's this pampering of these militants, so to speak, that must have embolden their criminal impunity in a sovereign nation with constitutional provision for the state to be responsible for security and welfare of it's citizens.
Otherwise, why is it difficult for the Federal Government to contain the terror of Fulani militia? Why has it been practically impossible for any Fulani herdsman to be arrested, despite their deadly attacks on peaceful communities since their recent and vigorous onslaught?
As unconvincing as it may sound that Fulani herdsmen are more armed and outnumber the security operatives, the question then should be: How do they get their weapons?
That these cattle rearers and indeed, all other criminals and bandits smoothly equip themselves with sophisticated weapons they use to unleash terror on society should challenge the government to wake up to her responsibilities of protecting lives and properties.
The inability to bring to book these killers by a government that would, almost with a speed of light, deploy the air force to tackle even rumoured case of cattle rustling, is the biggest threat to the unity of Nigeria.