By Ben Efe
Cross River State during the tenure of Liyel Imoke as governor, initiated a grassroots development programe,which became the envy of other States of the federation as the products of the that programme dominated schools sports and formed part of the national team.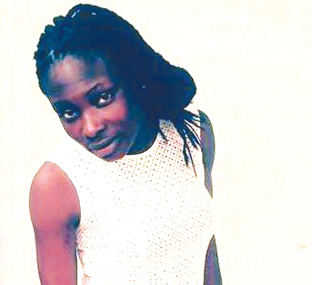 However, with advent of the new administration captained by Ben Ayade, that programme style after a Jamaican track and field development blue-print, seems to have been suffocated on the alter of claims by government officials that there was no funds to continue.
Some of the junior athletes it produced have been left in the lurch and equipment are also rotting away in various storehouses at the UJ. Esuene Stadium Calabar.
One of the athletes that have been hit hard is Nkiru Iwoha; a talented mid and long distance runner. At only 12 years-old in 2013 , she dominated her event in the State and national competitions. At the National Youth Games in Abuja, she ran 2.12.2 seconds; it was the second world fastest time in the 800m in her age category. Nigerian athletics enthusiasts had confidence that Iwoha was another Maria Mutola in the making. Iwoha was a household name in Cross River while the sports initiative by governor Imoke lasted.
However, Iwoha who will be clocking 18 this year, is now roaming the streets of Ikom, Cross River State feeling despondent as she nursed a forlorn hope of making the world athletics stage. She wasn't so fortunate, unlike the likes Edidiong Ofonime Odiong who won a 200m gold for Bahrain at the World Junior in 2016.
About four of the athletes from the programme have been snapped up by Bahrain. Others like Mercy Ntiabong, Patience Okon-George, Peace Uko are still in the country running and hoping for a big break.
Iwoha who was speaking on the phone from Ikom yesterday revealed her frustrations.
"It was heart breaking for me and others as the programme was canceled.
"We got good training in and out of the field, the coordinator, Dr. Bruce built in us good character.
"We got the best of education and we were enjoying the sport. Cross River was beating everyone at the schools sports and Governor Imoke was happy with us and we were happy.
"I in particularly was looking forward to a good career in academics and sport.
"I  wrote my West Africa Examination Council exams in 2017 and it was nothing to cheer about.
"Now there is no sport, there is no education. I cannot even remember the last time I went out to jog talkless of training, I'm missing athletics so terribly and I feel that part of me is gone.
"All the kids that were training have all scattered, we are all just roaming around doing nothing. I can only wish that the programme continued even if it was in a smaller way." Iwoha lamented.