There is the saying that colour is the finishing touch on everything in life because it adds beauty to clothings, the home appliances or life itself. No matter the worth of a house, colour is what brings out the beauty. This is why it is colour that gives jewels their worth.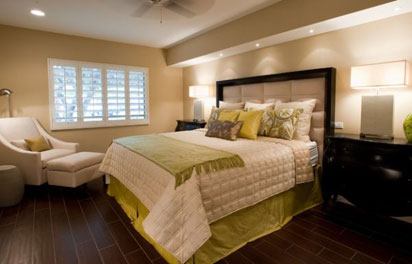 According to Pantone, a standardised colour matching system, violet/purple, is the colour to look out for in 2018.
For centuries, purple has been associated with royalty, because of the extraordinary expense of dyeing a fabric purple.
It communicates originality, ingenuity and visionary thinking that points us towards the future.
As Homemakers, have it at the back of your mind when thinking of doing a face lift for your wardrobe, your kitchen utensils or your meal presentation that purple is the colour of the moment.
If you own a business or you plan to own one, think of the colour for the year. Information available to Homemakers shows that many people say that colour is a primary reason they buy a product while some don't return to certain shops or mart because they don't like the aesthetics.
This happens to homes too. There are homes people like to visit because of the aesthetics. Some houses may look choked up such that no amount of invitation will make people want to pay a return visit.
Colour is the power that directly influences the soul.  As you go into the year, let royalty rule your world by consciously and purposely working with violet/purple, the colour of the year.