By Anthony Ogbonna
Former Governor of Anambra state, Peter Obi has said that people ignorantly believed and say he is stingy just because he does not waste public fund.
The ex-Governor  who was not disturbed by this rather said that people say so because he ensured he used public funds for what they were meant for, especially in investing in the education of the people.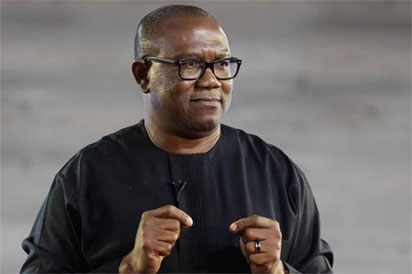 Peter Obi said this when he played guest on Channels Television's political satire 'The Other News.'
According to him, people believed he was stingy because he was prudent in managing public funds.
"It all depends on what you are stingy about," he said during the first episode of the second season of the programme which aired on Thursday.
"It is not the issue of perception, it is the issue of 'you are managing public money'.
"When you are talking about public money, public money must be used for public good.
"it's not Peter Obi's personal money, it is money meant to rebuild the schools, it is money meant to construct roads, it is money meant to provide health facilities, and it is money meant to support small business."
The former Governor also said that he invested his personal money into the education of the people of his state while he was Governor. He urged heads of governments to emulate him by investing in the education of the future generation.
"Even Peter Obi's money; I use it for good purpose and that's why today, I visit schools. It is not for individuals, I put it in education.
"Every month, I visit at least three to four schools all over Nigeria supporting them to rebuild their infrastructure, to ensure that there are chairs for kids who go to school. That's what money is meant for."