By Sola Ogundipe
Pat and Ken married young. She was 24, he 28. They planned to wait until Pat finished school and graduated before trying for a baby. At that time Pat was a 300-level Psychology student at the University of Ibadan.
Sadly, a year later, Ken was diagnosed with Multiple Sclerosis, a potentially disabling disease of the brain and spinal cord. The couple decided not to wait again because of the possibility that the disorder could affect Ken's fertility.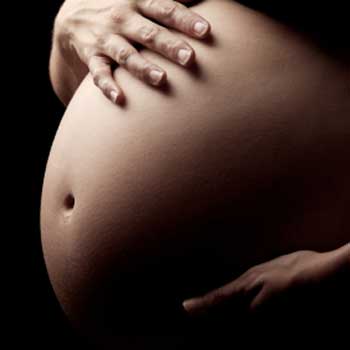 Ironically, it was Pat that first had fertility issues. Not being able to get pregnant within the first six months was frustrating, but not alarming. Both soon knew that most couples conceive within the first year of trying and after one year, Pat was concerned.
She was just barely 26 and healthy, she thought. Although her menstrual cycles were irregular and she often had stretches of 6 to 10 weeks between periods, she reasoned that having periods meant she's ovulating, and eventually everything would align properly and she'd get pregnant.
Another year came and went, and it seemed like pregnancy blossomed everywhere except Pat. Though still an undergraduate, she was working full-time with some other students and several managed to get pregnant.
Pat kept wondering how was it that others could get pregnant when she couldn't. Her infertility began to shake her faith. She was crumbling and feeling isolated within her inability to conceive. After her career programme, the couple went on to seek help from a fertility specialist.
"We did every test under the sun, and no one was able to explain why. It wouldn't be the only time we heard the term 'unexplained' on our journey." Strangely however, a new issue was picked up with Ken's sperms. This one had not been seen earlier and the medical experts said it was quite signifsignif….
Did they need a sperm donor? That on its own was another major challenge. The doctor said it would not be a bad idea if they opted for a donor. Who would be the donor? That was the million naira question.
Initially, Pat and Ken thought of using an anonymous donor. To them, it made the most sense to use donor sperm from a sperm bank. In the end, they decided to seek the assistance of series of fertility specialists instead of trying to do any of this on their own.
But Pat and Ken really they had no idea what they were in for. "I assumed it'd be easy. I expected the doctor would just put some sperm in me and I'd get pregnant," Pat confessed. She went on to have a diagnosis of unexplained infertility. "But my irregular ovulation diagnosis couldn't be overlooked.
Pat said: "Here I had thought that my only obstacle was a lack of sperm. But that wasn't the only obstacle. My own body was an obstacle, too. I was no longer a patient at the fertility centre simply because we needed sperm. My body too needed help.
But after trying for a baby for more than two years, then having to cope with a diagnosis of male factor infertility and ovulation issues, the need for fertility treatment was daunting. That was how Pat and Ken came to know about Intracytoplasmic Sperm Injection (ICSI). "It involves the injection of a single carefully selected healthy sperm into the cellular structure of the egg, using a glass needle 1/10th the width of a human hair.
"A friend told us about Nordica Fertility Centre in Abuja, with branches in Lagos and Asaba and it was through their assistance and enlightenment we were enabled us to have our family after just a single cycle. Nordica was already expert in the new ICSI combined with IVF treatment."
Pat explained that her husband needed emergency surgical sperm retrieval on the day of her egg collection and staff at the clinic was able to carry this out right away, so their treatment could continue as planned.
"This expertise gave us such hope following the disappointment of an earlier Intrauterine Insemination (IUI), attempt at another clinic—and means we didn't need to use donor sperm after all."
Much later, the couple opted for ICSI/IVF because Pat's insurance covered it. Also, it had a greater chance of success than insemination, and caused less psychological trauma and embarrassment because there was no longer the need to shop around for donor sperm.
"Since we started this journey, I've attempted to get pregnant a total of 8 times. We have experienced miscarriages, yet there we were in year four of fertility treatments, and after waiting so long, I finally had conviction that my most recent IVF cycle is a confirmed success.
"My twins are due next month. The pressure has been really on. But we just kept at it. I know my body can get pregnant, and I feel luckier than some other women in this struggle who are unsure of whether theirs can even do that. "So I hold on to hope. We hold on to it together, and we just keep on trying. It helps that we have an unbelievable support system with our families and friends."
Pat's advice for couples actively trying to conceive is that there's so many inspirational outlets during infertility, which are all great, but people so often forget to tell you that it's okay to feel disappointed and let down.