RevEREND Father John Damian Adizie, OCD
Christmas is here again—the season of joyful celebration! It is a season when people migrate from one city to another for the celebration of the birth of Jesus Christ, the Saviour of the world. Christmas is a season of sharing. It was within this season that God, our loving Father gave his only beloved and begotten Son  to the world (John 3:16).
It is also a season when we are all encouraged to share our gifts with one another; especially the orphans, widows, prisoners, and above all, the immigrants and of course, the refugees in our midst.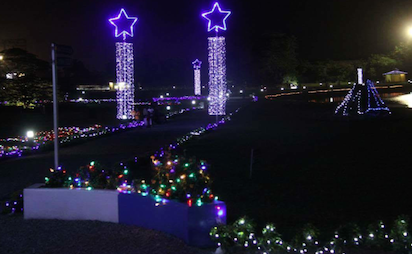 I may not know of other parts of the world but here in Nigeria this year's Christmas seems to be the coldest Christmas I have ever experienced. Nigeria is still struggling out of recession. Most states and local governments are still owing workers' salaries. Worst still, most Nigerian immigrants across the world, especially Libya, are being deported to Nigeria. The needs of these immigrants were not captured in the Nigerian annual budget. Considering the massive deportation of Nigerian immigrants we are going to look at this year's Christmas from the point of view of the immigrants.
If I may ask, does Christmas have anything to do with immigrants? What is the relationship between Christmas and immigrants? What are the challenges facing the modern Immigra-nts? What has the gospel of Christ, especially the Christmas message, to offer to the immigrants, especially tho-se of them that are sold into slavery in places like Libya?
Indeed, Christmas has a lot to do with the immigrants. Our Lord Jesus Christ was once an immigrant. The essence of Christmas is rooted in Christ Jesus leaving his beautiful home in heaven to migrate into this sinful and painful world. He told Pontius Pilate, "My kingdom is not from this world…" (John 18:36) As long as heaven is concerned, Jesus was an immigrant here on earth.
The best Christmas narrative is the one that depicts the parents of Jesus as pilgrims and even as immigrants. According to St. Luke, "Joseph went from the town of Nazareth in Galilee to Judea, to the city of David called Bethlehem. While they were there, the time came for her to deliver her child. And she gave birth to her firstborn son and wrap-ped him in bands of cloth, and laid him in a manger, because there was no place for them in the inn." (Luke 2:1-8).
The birth of Jesus, according to this passage, took place in a foreign land. In fact, there was no room for the Saviour of the world. That is the more reason why you must prepare a place for him in your heart and home.
At a very tender age, Jesus travelled with his parents to Egypt, a place of refuge. "An angel of the Lord appeared to Joseph in a dream and said, "Get up, take the child and his mother, and flee to Egypt…"
Then Joseph got up, took the child and his mother by night, and went to Egypt, and remained there until the death of Herod" (Matthew 2:13-15). Child of God, the Lord will always provide a place of refuge for you! What happened to Herod will soon happen to your enem-ies!
Most immigrants are those who are running for their dear lives. A good number of them are looking for a way to survive due to economic hardship. The worst thing that can happen to any refugee or immigrant is to be deported from his place of refuge. Worst still, if these immigrants are sold into slavery, as is the case in places like Libya.
As these immigrants are being deported to their countries there is a mixed feeling and reactions among them. Considering what they pass-ed through, most of them are thanking God for bringing them back home alive while some of them are disappointed and even depressed because the purpose of their journey has been defeated.
None of them travelled to be deported. They had their dreams. Most of them borrowed money; some sold their landed properties before embarking on their journeys but they are now back to square one. So, where then are they going to start from? Does the government have any plan for them?
This year's Christmas is incomplete and in fact meaningless if we don't consider the plight of these deported immigrants. They need our support. The depressed ones need some kind of rehabilitation. The sick ones need medications. They all need financial assistance, for them to be reintegrated into the society. As you share your bread and your Christmas rice with the hungry, especially our deported immigrants, may God richly bless you in Jesus name. Amen!