By Esther Onyegbula, Hammah Oyelere & Suliat Elemosho
Lagos State Commissioner of Police, Imohimi Edgal, yesterday, asked Damini Ogulu, a dancehall artiste better known as Burna Boy, to report to the Police for questioning over an attack on a fellow musician, Abiye Jombo, popularly known as Mr 2Kay.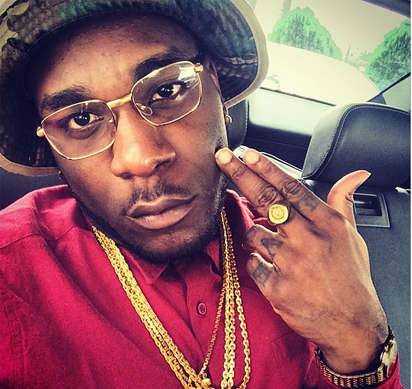 Mr 2Kay had said he was robbed by four armed men of his valuables, including a gold wristwatch, jewelleries and phones, in Room 847 on the eighth floor of EKO Hotel & Suites during the Buckwyld & Breathless concert.
Edgal, the Lagos State Police boss, said: "Four armed robbers carried out the attack and detectives were able to arrest one of their girlfriends, identified as Matejero, which led to the capture of the others."
The suspects apprehended by the Police reportedly mentioned Burna Boy and his manager, Joel Kantiock, who was arrested in Zaria, Kaduna State.
According to them, they received a part payment of N50,000 before the job, and another N50,000 after the job was completed.
Speaking yesterday, the Police Commissioner said: "I am using this medium to advise Damini Ogulu a.k.a. Burna Boy, to report at the nearest Police Station as all efforts to locate him at his Lekki residence proved abortive.
"On October 22, after a show organised by Buckwild Media, one Jombo, who lodged at Eko Hotel, had returned to his room after his performance when he heard a knock on the door.
"The voice had introduced himself as room service and when Jombo opened the door, four men gained entrance into the room, dispossessed him of valuables worth N11 million and tied up the musician and his girlfriend.
"During interrogation, which involved probing the CCTV camera, a girlfriend of one of the hotel workers was arrested.
"She then led the Police to arrest three others suspects, including Burna Boy's Road Manager."
Burna Boy is yet to submit himself for questioning, but his Road Manager, who was also arrested by the Police, claimed that he had not met with any of the suspects.