An Italian Mayor Edoardo Mazza, has been arrested by police on corruption charges as part of an investigation into the infiltration of the 'ndrangheta organized crime clan of southern Italy in the north's business and political establishment.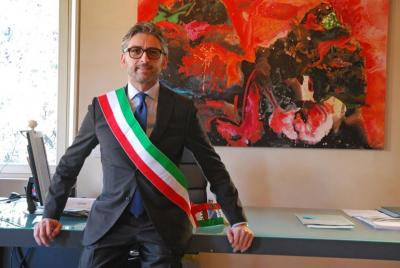 Mazza who is the mayor of Seregno, a city near Milan was arrested and prosecuted on Tuesday for partnering with a mafia-linked builder who allegedly got him votes in exchange for the rights to build a supermarket.
The arrest of Mazza, elected in 2015 on the ticket of ex-Premier Silvio Berlusconi's Forza Italia party, was announced as part of a multi-pronged investigation into the 'ndrangheta's infiltration in Lombardy, the economic engine of Italy.
Fox News reports that police have issued 27 arrest warrants, many accused in the 'ndrangheta's cocaine trafficking operations and hailing from the mob's Calabrian hub in San Luca.
The investigation, which began in 2010, has hit hard on the local 'Ndrangheta clansmen in Lombardy.
NAN
Subscribe for latest Videos