By Olasunkanmi Akoni
Senator Gbenga Ashafa has urged the Pension Transitional Arrangement Directory, PTAD, to devise a method to eliminate the need for physical presence of pensioners before receiving entitlement.
This came just as PTAD disclosed that no fewer than 15,200 fictitious names were removed from the Federal Government payroll of pensioners in 2016.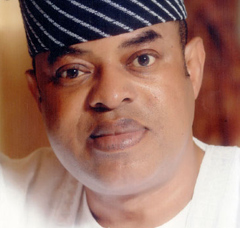 Ashafa said this in Lagos yesterday, during an oversight inspection of the ongoing National biometric verification of pensioners by PTAD in the South-West.
The oversight inspection, conducted at the Ketu Centre, was led by the Chairman of Senate Committee on Establish-ment and Pensions, Senator Emanuel Paulker, with other members as well as colleagues from the House of Representatives.
Ashafa, who represents Lagos East Senatorial District, called on all pensioners in the South-West, in the presence of Executive Secretary of PTAD, Mrs. Sharon Ikeazor, to make themselves available for the screening.
He noted that unlike the practice in the past when pensioners were kept in the rain and sun, PTAD had done quite well to make the process seamless and stress free by providing a conducive environment for verification in the different locations.
He also commended the administration of President Buhari and the 8th Senate for making the issue of pensions a priority and assured the pensioners of better days ahead.