BY Sen. Stella Unuezi Omu, OON mni
Nigeria is a beautiful Country, naturally endowed and blessed by God. It is definedby political borders and boundaries without collective purpose and vision, and national ideology. Today's political actors are more concerned about what they can get from the Nation than what to offer to build it.

Furthermore, corruption has contributed tremendously to the destruction of the Country. For Nigeria to be great again we should dabble less in old flaws and concentrate on what will make Nigeria better. The 1999 Constitution, the 2014 and 2005 Political Reform Conferences provide a good platform for dialogue by all stakeholders.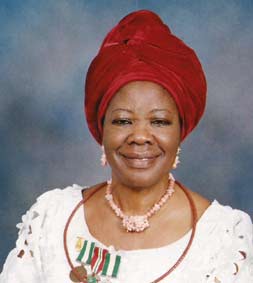 It will be better to restructure things to attain the correct balance between our collective purpose and our separate grassroots realities. Many of the 68 items on the exclusive list in the 1999 Constitution should be transferred to the concurrent list with states allocation increased to match the increased responsibilities. Every State should harness and develop its resources at its pace and pay tax to the Federal Government. This will be in harmony with the 1963 Constitution.
Furthermore, States should be allowed to augment power generation to boost job creation. States should create the number of local government areas they can manage; this calls for the abrogation of the number of local governments in the Constitution. The abrogation of Land Use Act will promote development. Polluted land by oil exploration should be nourished so that affected people will have land for agricultural venture. The entrenchment of 35% affirmative action will calm the nerves of women who are about 50% of Nigeria population. Co-operation between the three arms of Government without losing sight of separation of powers is paramount.
If over the years various Governments had delivered on the promise of growth fairness, prosperity, and justice, Nigeria by now would have been enjoying political stability, Economic viability, social harmony, peace and sustainable development.
Therefore, restructuring, good governance and the fear of God are required for Nigeria to be great again.
Long live the Federal Republic of Nigeria.
Chief Mrs Stella Omu was  Former Senate Chief Whip