Meanwhile organisers have dismissed criticism from  Bolt about his starting blocks for the 100 metres.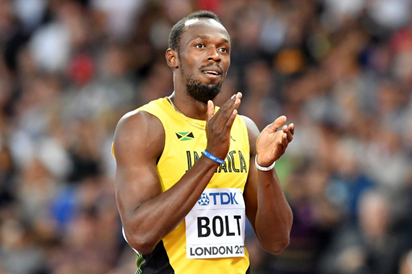 The eight-time Olympic champion blamed the blocks for his poor start in his heat on Friday night in London.
"That was very bad," he said after winning in 10.07 seconds.
"I stumbled a little bit coming out of my blocks. I'm not really a fan of these blocks. These are the worst blocks I have ever experienced. I have to get the start together as I can't keep doing this."
But the International Association of Athletics Federations insisted there was nothing wrong with the equipment being used at the London Stadium.
A statement from the IAAF read: "The starting blocks here in London are exactly the same model as were used at the last World Championships in Beijing.