By Peter Okutu
ABAKALIKI—Independent Corrupt Practices and Other Related Offences Commission, ICPC, yesterday, lauded Governor David Umahi of Ebonyi State for his transparency and sincerity in execution of ongoing projects across the state.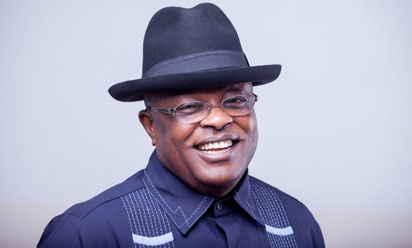 Chairman of the commission, Ekpo Nta, stated this in Abakaliki during an anti-corruption summit organised in the state.
He noted that he had investigated various projects executed by the present administration and discovered that there was transparency in their awards and execution.
He said: "I have monitored projects awarded by the Ebonyi State Government. At every point of the project inspection, I always demanded for the cost so that we can do cost evaluation and each of the commissioners in the state that accompanied me to the inspection made the costs of the projects available to me.
"In other places, they will not do this and the whole essence is transparency, which we should begin to put in place. This is because citizens have the right to know what their money is being used for."
In his remarks, Governor David Umahi commended the ICPC in its approach towards the fight against corruption in the country and advised that suspects being prosecuted for corrupt practices should not be tried in the media to ensure maturity in the war against corruption.
Umahi used the occasion and handed over some contractors who were awarded projects by the past administration in the state to the anti-graft agency for allegedly inflating contract  sums and also for breach of  contracts.