By Gbenga Olarinoye
Osogbo—The Judicial Panel of Inquiry set up by the Osun state government to investigate the circumstances that led to the clash between some Hausa and Yoruba people in Ile-Ife on March 8, 2017, has raised an alarm over abandonment of memoranda submitted by the people.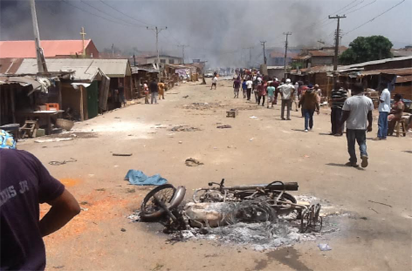 Secretary to the panel, Mr Bisi Babalola, in a statement in Osogbo yesterday, stated that many people that submitted memoranda to the commission have abandoned them.
According to Babalola, some persons, groups and institutions that submitted memoranda to the panel have abandoned or refused to appear before the panel to adopt them, despite repeated postponement of the deadline for the conclusion of the word of the panel.
Babalola therefore informed the public that it shall round off its public sitting and consideration of memoranda by July 7, 2017.
The five-man committee headed by headed by Justice M.A Adeigbe, was inaugurated by Governor Rauf Aregbesola on March 27, 2017.
The committee is to unravel the remote and immediate cause of the Ife crisis, identify the perpetrators and their extent of involvement and determine the extent of injury suffered by any individuals or group.
The committee is also mandated to recommend appropriate civil or criminal action to be taken against the perpetrators, make appropriate suggestions to the State Government towards the prevention of future occurrence and also recommend appropriate monetary sum as compensation(s) for damages or injuries that may have been suffered by any individual or group of individuals in respect of matters received by it.