The United Nations High Commission for Refugees, UNHCR, Regional Representative for West Africa, Liz Ahua, has said massive displacement in Nigeria's North-East zone posed great dangers of statelessness for victims.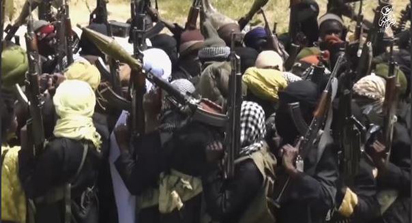 Ahua, who stated this at the opening ceremony of a three-day ministerial meeting on the Adoption of the Regional Plan of Action to Eradicate Statelessness in West Africa on Sunday in Banjul, The Gambia, said if urgent actions were not taken, some of the 2.4 million Internally Displaced Persons, IDPs, or refugees residing in neighbouring countries could lose their nationality and become stateless.
She explained that displacement, whether by conflicts or natural disasters, was the root cause of statelessness which further increased the risk, if not urgently and properly tackled.
Ahua said it could also become an obstacle to achieving durable solutions for displaced persons and prevent them from rebuilding their lives in dignity as well as impede return and relocation.
She said: "The crises in the Lake Chad Basin region is a prime example where over 2.4 million people have been displaced by the conflict, including over 1.8 million IDPs in Nigeria
"Over 200,000 Nigerians are living as refugees in neighbouring countries of Niger, Chad, and Cameroon without adequate documentation.
"Before the crises, civil registration, including birth registration, were already low in the region and most of those displaced lack identity documents.
"This has created many challenges, including discerning between refugees and IDPs in local communities, impacting their access to protection and rights.  In the longer term, this may hamper the achievement of durable solution for the displaced."
According to her, the link between issues of statelessness, sustaining peace and security in the region cannot be separated as statelessness can lead to insecurity and instability.
She explained that stateless persons could easily be used as tools of destruction by insurgents and criminals in carrying our attacks and perpetuating other crimes, when they felt deserted.