By Sola Ogundipe
abuja—The Federal Government will improve its revenue by expanding its tax base in order to meet its obligation to the people.
The Minister of Power, Works and Housing, Mr Babatunde Fashola, made the pledge at the 10th African Finance Corporation, AFC, Summit in Abuja, yesterday.
Fashola said this had become imperative as government had a key role in the provision of infrastructure.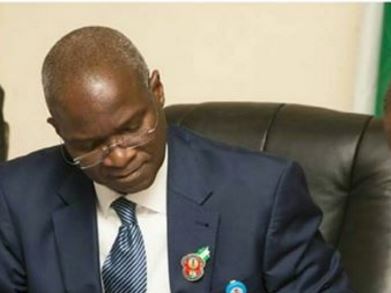 Fashola said history proved that most of the infrastructure revolutions in the world were marshalled by the public sector.
"Investments in Shiroro, Kainji and Jebba power plants, Third Mainland Bridge and the National Stadium, were built with public fund.  At some point in time, government can enable private sector to provide certain interventions in beneficial ways by opening up the room and scope of their activities," he said.
Fashola said it was for this reason that many countries,  including Nigeria were going into concessional agreements and public-private partnerships.
The President of AFC, Mr Andrew Alli, said government should create the enabling environment and leave infrastructure development in the hands of the private sector.
"The sad part is that as long as infrastructure gap exists, it gets wider each year and more difficult to fill.  When you look at what's happening in Africa today, government, because of other priorities, cannot finance infrastructure. I'm talking about healthcare, wages and salaries.
"So, there is need to outsource financing to those who can do it or those who have the balance sheet to do it can do so," he said.