Minister of State for Petroleum Resource, Dr Ibe Kachikwu and that of Transportation, Mr Chibuike Amaechi, have said President Muhammadu Buhari will probably win the 2019 presidential election.
Kachickwu said this while responding to a question from CNN anchor, Richard Quest, who has been in Nigeria while Amaechi spoke on a television programme monitored in Lagos.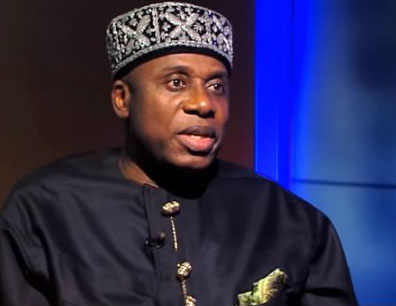 Speaking on the diversification of Nigeria's economy, Kachikwu said effort of the government in this regard was realistic, and that results would be evident in the next five or seven years.
"It is realistic. Five or seven years. Petroleum led us into this problem; it has to lead us out," he said in response to a question from Quest.
On how far the current reforms in the petroleum sector are at the moment, Kachikwu said, "about 50 percent."
Quest asked: "Is it likely, because within another year your president or the party will be fighting in an election, and pretty much you are already in an election mode?" and Kachikwu responded: "Those of us in government are focused on getting work done; the president is probably going to win the election anyway."