The House of Representatives on Wednesday mandated its Committees on Healthcare Services and Health Institutions to investigate the ongoing strike by the Nigerian Union of Allied Health Professionals.
This followed a motion by Rep. Yusuf Tajudeen (Kogi-PDP) on the "need to intervene in the ongoing strike by the Nigerian Union of Allied Health Professionals''.
Moving the motion, Tajudeen noted that the demands of the union were challenges currently bedeviling the country's health sector.
He expressed concern that between 2013 and 2015, following warning strikes and subsequent intervention of the Nigeria Labour Congress and stockholders in the Health Sector, the Federal Government signed an agreement with the union.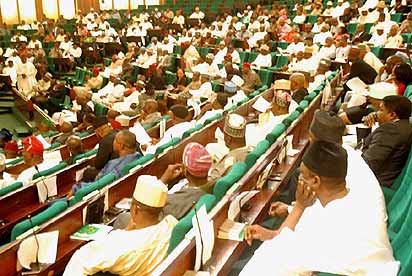 The lawmaker added that few aspects of the agreement were implemented by the past administration.
He further expressed worry that the continued industrial action by the union, whose members carried out professional duties critical to the health sector, posed serious threat to the well-being of the citizenry.
"Also worried that as a result of the indefinite strike, coupled with the prevailing economic recession in the country, many Nigerians who go to public health institutions are unable to access prompt and appropriate medical services provided by the Nigerian Union of Allied health professionals," he said.
The motion was unanimously adopted by members when it was put to a voice vote by the Speaker, Mr Yakubu Dogara.
The House therefore mandated the two committees to investigate the matter and report back within four weeks for further legislative action.