Kaduna —The National Electoral Reform Committee, yesterday, solicited for inputs from well-meaning Nigerians on ways to improve the nation's electoral system.
Chairman of the committee and former Senate President, Mr Ken Nnamani, made the appeal in Kaduna when he paid a courtesy visit to Governor Nasir el-Rufa'i.
He said: "We are here today to solicit the contributions of citizens and groups in the North-West of our country on best ways to improve on our electoral system.
"We are doing so with the understanding that we do not have monopoly of ideas on how to make our electoral system better.
"We find out that people find it easier to criticize than to proffer solutions to problems," he said.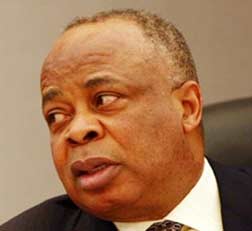 Nnamani said groups and individual's input could go a long way in helping to arrive at a reasonable outcome.
He noted that Nigerians would benefit from the new system, adding that the electoral system had improved since the 2007 election.
The committee chairman said anything that could make the electoral system better than what it used to be should be encouraged, noting that 2011 and 2015 elections were remarkable improvement on the 2007 election.
The committee was set up on October 4, 2016, by the Attorney-General of the Federation, acting on the directive of the President.
The committee was inaugurated to review the electoral laws to make it more effective.
Responding, Governor el-Rufai said his government had already initiated a process to that effect as it relates to the State Independent Electoral Commission.
Represented by his deputy, Mr Bala Bantex, the governor said the state had embarked on the process of electronic voting in the next local government election.
He said: "We believe that elections will be won properly, not in the law court, as the chairman already pointed out."
"We want to ensure that we have a clean and credible local government election and whoever wins let him win."