The Niger government says it has made provisions in the 2017 budget to provide free learning materials to encourage child enrolment in schools.
The state Commissioner for Education, Hajiya Fatima Madugu, disclosed this in an interview in Minna on Thursday.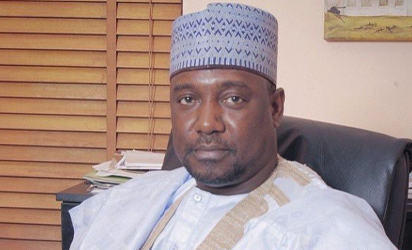 Madugu said that government would provide free schools uniform and other instructional materials to children in public schools to achieve this.
She said that the girl-child enrolment in schools had increased in the state, adding would sustain the tempo.
Madugu added that the provision of free learning materials in schools would encourage children to stay in school and keep off the streets.
According to her, Gov. Abubakar Bello of Niger is passionate about child education and has zero tolerance for street begging.
"It is the state government's special package in the 2017 budget to motivate child enrolment in school, especially the girl-child.
"The children will be given uniforms and other learning materials to make teaching and learning easier and to reduce the parents' burden of school fees.
"It will also reduce street hawking and eradicate street begging," she said.
The commissioner advised parents to desist from using their female children as source of income in order to eliminate sexual harassment.
She called on parents who had withdrawn their children from schools to re-enrol them as government.