By Babajide Komolafe
THE value of cash withdrawals through Automatic Teller Machines (ATMs) rose sharply to N4.7 trillion in 2016, indicating increasing appetite for cash transactions among Nigerians.
This was disclosed by the Nigeria Interbank Settlement System (NIBSS) in its electronic payment factsheet for 2016.
NIBSS disclosed that the banking industry has 61 million active bank customers and 65 million active bank accounts. It also revealed that there are 25 million current accounts, 69 million savings account, six million corporate accounts and 84 million individual accounts, while 26 million bank customers have been enrolled for Biometric Verification Numbers (BVN).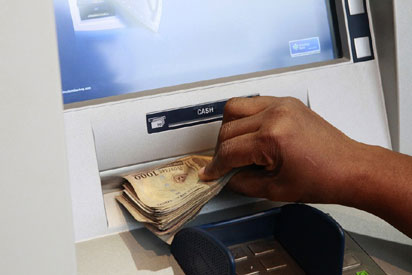 Volume of ATM withdrawals
The report shows that value of ATM cash withdrawals rose by 22.5 percent to N4.7 trillion from N3.97 trillion in 2015. The volume or number of ATM withdrawals also rose sharply by 39 percent to 607 million from 434 million in 2015.
According to the president Bank Customers Association of Nigeria (BCAN), Dr. Uju Ogubunka, the sharp increase in value and volume of ATM withdrawals implies that: "Nigeria is still a cash-driven society. People are spending from their savings since there is no business and salaries are being owed. It is bad for the economy as investible fund is being depleted."
The NIBSS report also revealed that Nigerians spent N132.36 billion through the internet in 14 million transactions.
Also bank customers made 63.7 million transactions worth N759 billion through point of sale (PoS), while 47 million  mobile payment transactions worth N756 billion were conducted through the 21 licensed mobile payment operators. The report showed that bank customers issued N11.7 million cheques in 2016 valued at N5.8 trillion naira.
Bank customers also made 154 million instant transfers valued at N38 trillion using the NIBSS Instant Payment platform. On the other hand, the volume and value of interbank transfers (bank to bank), through NIBSS stood at 25 million and N12 trillion.
Subscribe for latest Videos