By Vincent Ujumadu
Awka—THE Catholic Archbishop of Onitsha, Most Rev. Valerian Okeke, has advised President Muhammadu Buhari and members of his cabinet to do their work and allow the people to judge their performance.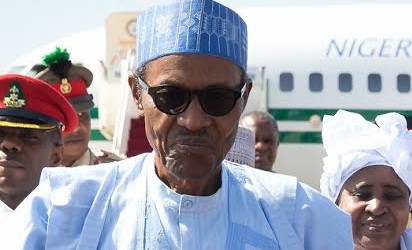 Speaking at Nawgu in Dunukofia Local Government Area of Anambra State during a service to mark the 10th anniversary of late Mrs. Caroline Okaa-Onwuogu, wife of traditional ruler of Nawgu, Most Rev Okeke said he was uncomfortable that Buhari and his advisers were the ones praising themselves for work they claimed they had done, rather than allow Nigerians to make their observation.
According to him, what Nigerians need most is food on their table and not propaganda, adding: "If Nigerians see food to eat, if they feel secure, if Boko Haram insurgency is wiped out, they will be the ones to praise the Federal Government."
He also advised the Federal Government to focus on restoring the values of the nation in the coming year so that the country would rise again.
The cleric warned against the activities of self-made prophets, whose prophecies, he added, breed mistrust among people and make them lose confidence in one another, warning that false prophecy was capable of breeding suspicion, which could make a man to act wrongly.
As part of his New Year message, Archbishop Okeke said: "Don't be suspicious; don't be jealous or envious. Do to others what you will want them do to you and work hard for your own destiny".
One of the children of late Mrs. Onwuogu, Rev. Fr. Evaristus Okaa-Onwuogu, is the secretary of the Archbishop.