Makurdi —Governor Samuel Ortom of Benue State, yesterday, assured the Christian community that he would not compromise  integrity in the discharge of his duties.
He spoke at the Redeemed Christian Church of God, Mega Parish in Makurdi during the dedication of his adopted daughter, Destiny Eunice Iwueseter Ortom.
Governor Ortom stated that God prepared him for leadership of the state at a time like this, explaining that divine intervention would help the people to surmount current challenges.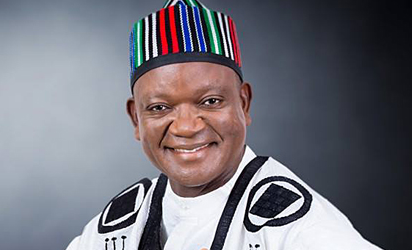 He said although he had been prudent with the management of the resources of the state, the current recession had made it difficult for Benue and 33 other states to pay salaries.
The governor said the baby was a special gift from God as she had increased happiness in the home and exhibited signs that she was a precocious child.
Earlier, wife of the governor, Dr Eunice Ortom, stated that she was inspired to adopt the baby who had been abandoned in the bush by her mother after birth.
She stated that providence made it that the child bore the same blood details with her and her other children.
In his sermon, Provincial Pastor, Mike Ayanbode, urged Christians to acknowledge the blessings of God and never to take such for granted.
The title of his sermon was gratitude as a way to complete restoration.