By Anayo Okoli
UMUAHIA—ABIA State Government said it has discovered a total of 3,495 illegal workers in its Local Government system that have been drawing salaries from the government.
Currently, the State has a staff strength of 17, 895 workers in its 17  Local Government Councils and a wage bill of over N1.8 billion.
According to the government, the category of illegal workers included 3, 886 who could not produce any form of document with which they were employed; 363 workers whose certificates were confirmed by WAEC as fake; 246 workers who ought to have retired but who falsified their ages and 180  workers who were downgraded or properly placed.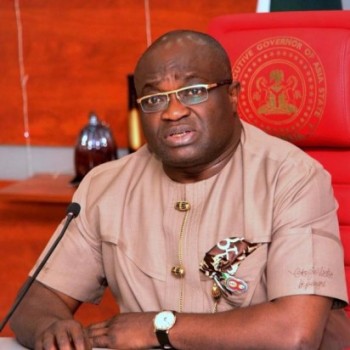 This was contained in the preliminary report of a 15-member verification committee headed by the former Speaker of the State House of Assembly, Mr. Alwell Asiforo which was set up by the government in  December 2015.
Disclosing the outcome of the report to journalists in his office in Umuahia, the Commissioner for Local Government and Chieftaincy Affairs, Chief Charles Ogbonnaya explained that the government embarked on the verification exercise because of the exorbitant wage bill in the system.
According to him, the committee discovered "alarming things" in the system such as a case of a person being at level 27; he works at the Amachara General Hospital, Umuahia as level 14 officer and at Umuahia South Local Government as a level 13 officer and drawing two salaries every month from the same government.